In the face of the vast intelligent lighting blue ocean market, many companies have laid out. Among them, Shaokun Intelligent started to develop smart products early. Smart products such as Shaokun intelligent language control switch and Shaokun radar sensory adjustable bulb have been unanimously appreciated and welcomed by the end customers once they are launched into the market.
How do you view the current smart lighting market and its potential?
Wang Kunsheng: The intelligent lighting market is a potential scale market, but the current market is not particularly good, mainly because LEDs have just entered the mature stage, and consumers have only accepted LED lighting products in recent years. But now, some simple smart items have gradually entered thousands of households.
I believe that the smart lighting market will surely usher in an explosive period. The intelligent system is a big market, but the system has no unified standard so far, and the stability is not enough, and the cost performance is not high. However, with the improvement of various technologies, it is believed that more consumers will gradually accept and form a big one in the future. market.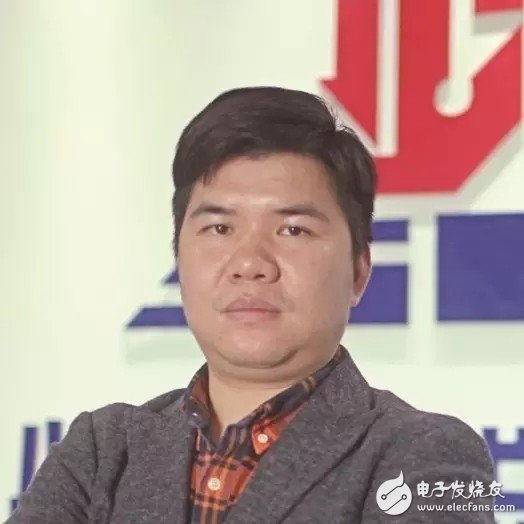 Xiamen Xiaokun Intelligent Chairman Wang Kunsheng
In terms of product development and innovation, what work does Shaokun do now?
Wang Kunsheng: In the field of developing intelligence, Shaokun Intelligence has made a lot of preparations. In terms of product development, Shaokun Intelligent has 50 various patent technologies so far. Shaokun attaches great importance to independent research and development, and has intelligent induction products, LED lighting, energy-saving lamps, ceiling lamps, downlights and electrical appliances. The joint research and development of universities and colleges has obtained various patents, such as Shaokun intelligent language control switch, Shaokun radar induction adjustable bulb, negative ion air purification LED lamp and so on.
With the rapid development of the lighting industry caused by LED technology, Shaokun will integrate its own products with leading R&D technology to provide effective product innovation support for the upgrade of the overall lighting solution.
In terms of channel construction and after-sales service, how will Shaokun be implemented to promote enterprise development?
Wang Kunsheng: In the aspect of sales channel construction, after 15 years of development, Shaokun has accumulated rich resource advantages, and has been focusing on the core of intelligence, continuously extending the product chain of Minsheng Building Materials, forming Shaokun specialty store, and innovating and efficient. The advantages have changed the traditional operating model and concept, creating new partnerships and ways, "share the resources of Shaokun and create regional leaders", and let the traditional industry establish a "one-stop" procurement model to create the Shaokun brand.
In addition, for the after-sales service, as early as the initial stage of establishment, Shaokun was oriented to the forward-looking layout of the market sales channel, based on the characteristics of the domestic lighting market and user purchase needs, established a strong marketing team and a sound marketing network, with various types The channel terminal sells the exclusive system of outlets and integrity, and is equipped with its own professional after-sales team.
Excellent product recommendation: Shaokun intelligent language control switch
The Shaokun intelligent voice control switch has three main breakthrough functions:
1, "speech recognition, liberation of both hands" - Shaokun upgrade version of the intelligent language control switch is mainly through the person to issue the specified language command to control the lighting and other electrical equipment to open and close the function, free hands.
2, "personality password, on-call" - the product is connected to the controlled electrical equipment, the personal password can be selected and used by the consumer, and there are five languages ​​available.
3, "unlimited connection, unlimited possibilities" - this product can not only connect lighting and other electrical equipment, but also can connect tea trays, air conditioners and other electrical equipment, or can be assembled into the car, easily let 100,000 cars have a million Bentley The voice function, only you can't think of it, can't do it.
Best Vapor Cig,Vapor Cigarette,Vaporizer Cigarette,Electronic Cigarette
Maskking(Shenzhen) Technology CO., LTD , https://www.szdisposableecigs.com