According to data released by the Global Mobile Equipment Suppliers Association (GSA) in October, 222 commercial LTE networks have been deployed in 83 countries around the world, and it is expected to increase to 260 by the end of the year. The number of LTE users has …
To limit fuel consumption, some automakers have adopted the "Start/Stop" function in their next-generation models. These innovative new systems shut down the engine when the car stops, and automatically restart the engine when the driver's foot moves fr…
The characteristics of the Chinese automotive market understood by STMicroelectronics (ST) can be summarized in four adjectives-high-speed growth, high decentralization, short R & D cycle, and great innovation.
In this regard, ST Executive …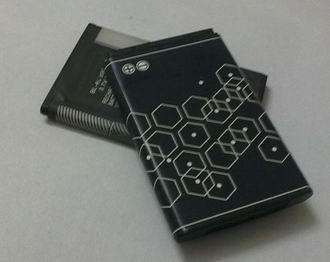 With the development of mobile communication technology, mobile phones have become an indispensable communication tool in people's d…
From November 13 to November 15, 2013, the 82nd China Electronics Fair (CEF) (CEF.com.cn/fall) will continue to be held at the Shanghai New International Expo Center. The exhibition will use "informatization to promote industrialization, electronic technology Prom…
In recent years, with the development of solar photovoltaic technology and LED lighting technology, solar LED street lamps have entered the field of urban lighting. LED is the abbreviation of Light Emitting Diode. LED as illumination source has …
According to foreign media reports, an internal document from retail giant Best Buy shows that the return rate of Samsung Galaxy Gear smart watches is as high as 30%. Best Buy is concerned about this phenomenon.
Samsung has stores in most of Best Buy 's …
Author: Cypress Semiconductor Corporation Todd Severson
Mobile device manufacturers want to provide consumers with a natural and easy-to-use user interface, as easy as using paper and pens, and also have a high degree of flexibility in computer…
Smartphones are never short of topics. Behind the seeming scenery of the giant Apple, they always feel the glimpse of rivals such as Samsung. The rapid rise of Huawei ZTE has put strong pressure on the front runners. Others such as RIM, Nokia, Motorola and others have …
Audiolab launched two new compact devices of the LAB series, including Q-DAC decoder and M-PWR amplifier, which are positioned in the entry-level market. Q-DAC is a simplified version of M-DAC that was previously introduced by 21hifi. It retains the key essence perform…
The latest generation of Wi-Fi technology supports today's and future demanding applications
Austin, Texas, USA, June 19, 2013 -Wi-Fi® technology has once again achieved significant performance improvements. Today, Wi-Fi Alliance® lau…