Imagine the future of the IoT world. Watches or other wearable devices can communicate directly with your online profile, store information about your daily activities, and you can access them at any time, without the need for a battery; embedded in your home. The batt…
In the increasingly fierce market competition, CSR's new BlueCore family of chips enables designers to develop innovative differentiated and low-power products faster and easier. By using these BlueCore chips, CSR can focus on improving the end-user experience of B…
iPad2 is on the lookout of Apple fans around the world and is expected to continue to write Apple's legend. In the recent news, the medical community, which did not connect with Apple, also had a relationship with Apple: The US Food and Drug Administration (FDA) ap…
In modern sensing systems, interferometric fiber-optic disturbance sensors have received wide attention with their extremely high sensitivity. The key part is the signal conditioning circuit, which is used to detect and preprocess very weak and mixed noise sensing sign…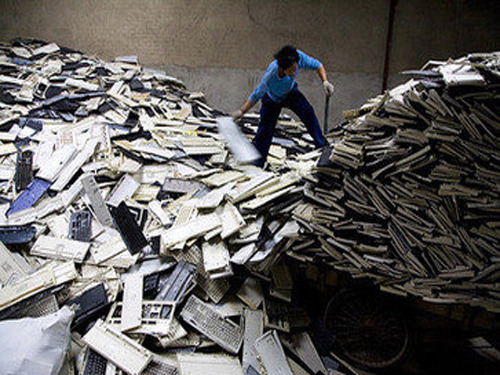 Studies have shown that one ton of circuit board contains 40 to 800 times more gold than a ton of gold ore…
There are more and more LED smart bulbs on the market, and Philips has also launched Hue smart bulbs. In this era of smart homes, one person decided to make a "unsmart" light bulb. He is Bloomberg of Bl inkSunshine.
After graduating from the Physics Department of the University of…
In the flip-chip structure, the light is taken out from the sapphire substrate and does not have to be taken out from the current diffusion layer, and the opaque current diffusion layer can be thickened to increase the current density. The bottom of the crystal grain is made of an alloy suc…
Transparent LED display

The transparent
LED display
is a new display technology with a penetration rate of 70% to 90%, and a panel thi
…
The development of mobile Internet requires the support of mobile power. In this field, there are mainly thin film battery technology, piezoelectric material technology and wireless charging technology.
In the era of mobile Internet, a very important part of th…
In recent years, color PDP technology has continued to advance, and large wall-mounted TVs, HDTVs, and large display devices for multimedia displays using color PDPs are nearing completion. Since 1995, the world's major manufacturers have successively built lines t…
Driven by the strong demand for LCD TV backlights and the rapid growth of the lighting market, the capacity utilization rates of various LED factories have been fully loaded this year. Lunda pointed out that the third quarter will be better than the s
…