The Hong Kong-Zhuhai-Macao Bridge has a total length of 49.968 kilometers. The main project "Haizhong Bridge Tunnel" is 35.578 kilometers long and has become the longest sea-crossing bridge in the world. As the longest-mile, most-invested, and most difficult cross-sea bridge project in China's construction history, the Hong Kong-Zhuhai-Macao Bridge project uses a large number of new technologies, new materials and new processes in order to ensure project reliability and excellent performance. For the street lights, tunnel lights, and variable information boards, it is also repeatedly demonstrated, tested, and compared.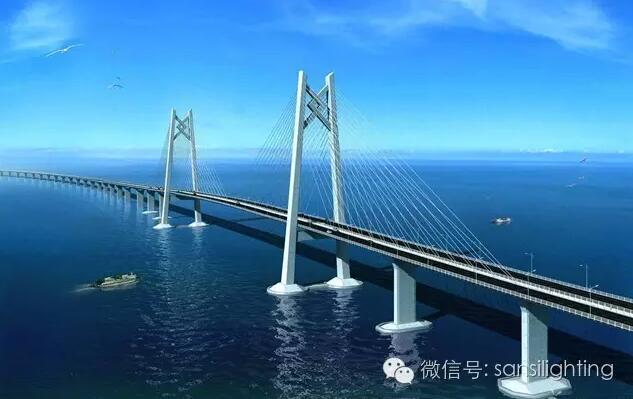 Hong Kong-Zhuhai-Macao Bridge (under construction)
Recently, the project owner Fanggang Zhuao Bridge Administration and the mechanical and electrical general contractor China Railway Construction finally determined: all LED street lights, LED tunnel lights, LED variable information boards, LED landscape lights, and corresponding intelligent control systems, All use Shanghai Sansi products.
The Hong Kong-Zhuhai-Macao Bridge spans the Pearl River Estuary and the Boyang Sea. It is also destined to ensure that all LED products and systems are subjected to severe sea salt spray, vibration, large temperature difference and typhoon on the basis of ensuring energy saving, safety and comfort. The test of harsh environments such as thunderstorms is a great test for the corresponding LED products and systems.
The LED street light of Hong Kong-Zhuhai-Macao Bridge adopts ceramic heat sink and honeycomb convection heat dissipation technology. This technology was selected as the national key energy-saving low-carbon technology promotion catalogue in 2015 (see 2015, Energy Saving Section No. 173), no non-ferrous metals, independent pixels. Disperse heat dissipation, heat loss is more complete and thorough, and at the same time, it can adapt to the environment of multi-vibration and salt spray in the sea bridge, withstand voltage and corrosion resistance, and the life and reliability are improved.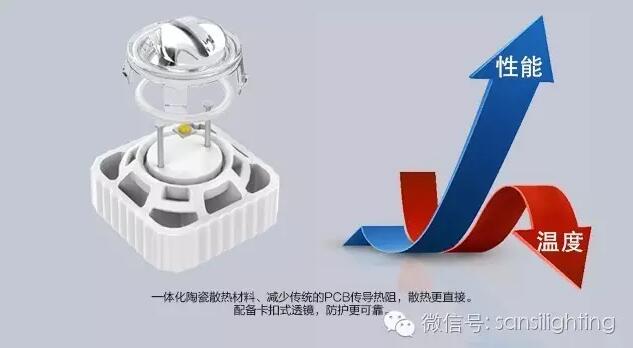 Ceramic heat dissipation technology
LED tunnel light adopts reflective LED technology, sees no light, and the light is even and soft. It originates from the LED tunnel lighting standardization demonstration project of Shanghai Construction and Communications Commission--Shanghai Dalian Road Tunnel Lighting Reconstruction Project.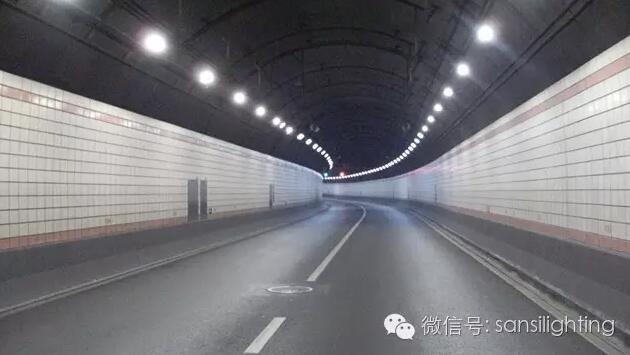 Shanghai Dalian Road Tunnel Reflective LED Tunnel Light
LED variable information board is the traditional advantage product of Sansi, leading the industry for nearly 20 years. In the case of ensuring the original technological advantages, the Hong Kong-Zhuhai-Macao project also uses a number of new technologies and materials to prevent salt spray, vibration, ultraviolet light and high and low temperature, fully ensuring the operation of traffic information release and traffic guidance functions.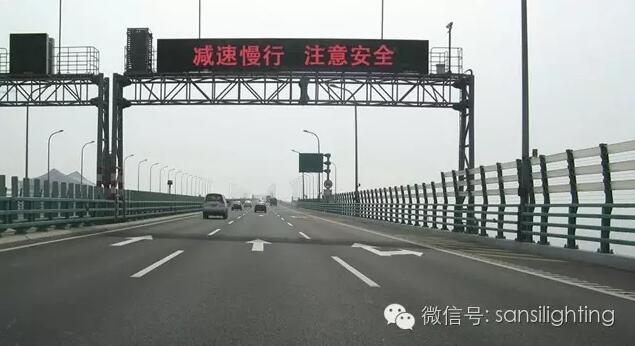 LED Variable Information Board of Hangzhou Bay Bridge (2008)
The Hong Kong-Zhuhai-Macao Bridge is the first large-scale infrastructure project for cooperation between Guangdong, Hong Kong and Macao. It will play a very good role in promoting the development of the most dynamic three cities. Such large-scale projects use LED application products and intelligent control systems in all directions. The use of LED technology has become a trend and will play a very good role in benchmarking.
Fast thyristors (Inverter Thyristor)are used for higher frequency rectification. Inverter and inverter circuit appliances.
Rectifiers have many uses, but are often found serving as components of DC power supplies and high-voltage direct current power transmission systems. Rectification may serve in roles other than to generate direct current for use as a source of power. As noted, detectors of radio signals serve as rectifiers. In gas heating systems flame rectification is used to detect presence of a flame.
Inverter Thyristor
Inverter Thyristor,Power Inverter Thyristor,Frequency Inverter Thyristor,Electronic Component Inverter Thyristor
YANGZHOU POSITIONING TECH CO., LTD. , https://www.yzpst.com