Nokia is a memory of a generation. After being acquired by Microsoft in 2013, those strange or classic memories disappeared along with the product.
Nokia, which many people are thinking about, has now become "Nokia Networks" and "Nokia Technologies"; the former focuses on network technology, and the latter tries to make innovative technology products. OZO (pronounced in Europe) released in Shanghai today is the product of Nokia Technologies.
Nokia OZO China Conference
Godlike meteor hammer OZO
At the OZO China conference, its advertisement on the coloring page was "realizing virtual reality", which was a bit of a mouthful, but this sentence made it clear: it is a device for shooting VR images.
The black-gray look, bowling size, and a monster like a meteor hammer weigh about 3 kilograms, with 8 optical sensors and 8 embedded microphones hidden near the lens. With this layout, the microphone can accurately restore the sound. Orientation. When you take the VR helmet and watch the OZO video, the sounds in different directions can be restored.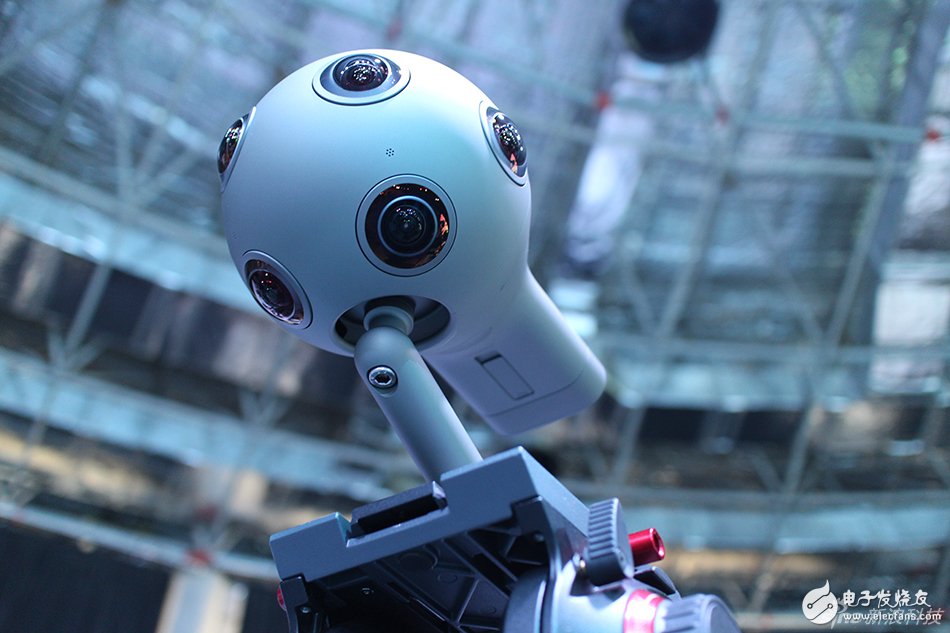 Because of the weight problem, several machines at the press conference were placed on the camera stand (the large camera stand of the TV station). However, Nokia should consider other usage environments: it has a digital kit, built-in power and storage, and it has the ability to get rid of OZO. It can last for 45 minutes. If you buy a lot of such kits, in theory, Unlimited extension of usage time.
OZO should be considered a product in the VR field, but it is not a big way of VR glasses, but a content production or collection device. Compared to VR glasses that are all over the street, it seems that the upstream is more difficult and the competitors are less.
what's it for?
As stated at the beginning, OZO wants to "realize virtual reality."
Compared to the well-known single-lens camera, OZO can capture images of more viewing angles, and the eight eyes see a world of 360x180 degrees, which can record holographic images.
More intuitive: You are shooting the front with your camera, and you can hear a dog bark (180 degrees rear audio), turn the camera, and shoot the dog behind. At this point, the video in front is broken.
But the cameras of the eight eyes are different. Taking OZO shots, the eight shots are combined into one picture, and there is a dog barking behind them. When you turn around, you can see it, and the front picture will not break at this time.
The video taken by OZO is in a standard format. After re-encoding, the user can watch the video it captures (OZO Live) on the video station through virtual VR glasses such as Oculus or HTC vive.
Of course, since Nokia said that he is not a civilian device, ambition is of course not just a small video on the video station, they hope to use OZO to form their own ecosystem (OZO Software, Player SDK), affecting the entire film industry, this is a big game.
If this state is reached, Nokia logo may not appear on the mobile phones we use every day, but in every movie, from civilian to commercial, thinking, practice business model (the money that can be earned), and not at all same.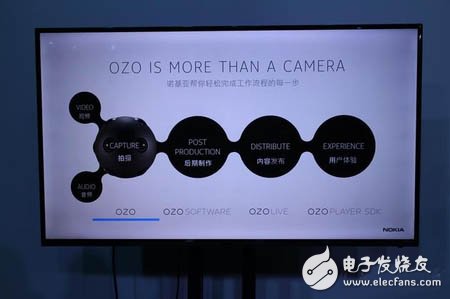 OZO workflow

KNL6,KNL8 Residual Current Circuit Breaker
KNL6,KNL8 Moulded Case Circuit Breaker is MCCB , How to select good Molded Case Circuit Breaker suppliers? Korlen electric is your first choice. All moulded Case Circuit Breakers pass the CE.CB.SEMKO.SIRIM etc. Certificates.
Moulded Case Circuit Breaker /MCCB can be used to distribute electric power and protect power equipment against overload and short-current, and can change the circuit and start motor infrequently. The application of Moulded Case Circuit Breaker /MCCB is industrial.
Korlen electric also provide Miniature Circuit Breaker /MCB. Residual Current Circuit Breaker /RCCB. RCBO. Led light and so on .
KNL6,KNL8 Molded Case Circuit Breaker,Small Size Molded Case Circuit Breaker,Electrical Molded Case Circuit Breaker,Automatic Molded Case Circuit Breaker
Wenzhou Korlen Electric Appliances Co., Ltd. , https://www.zjthermalrelay.com