[Text|High-tech LED reporter Wen Zhao] At 2:30 pm on May 11th, 2015 Gaogong LED supply chain good product tour delegation visited Xiamen Hailai Lighting Co., Ltd. (Jinlai East Road, Jimei East Road, Jimei District, Xiamen) "Hailai Lighting"), members of the delegation include Hongli Optoelectronics, Mingwei Electronics, Smect, Suzhou Yuantai, Xuyu Optoelectronics, Kegu Power, Accumulation Technology, Hyun Shuo Optoelectronics and other LED middle and lower reaches.
Xu Liangwen, general manager of Hailai Lighting, received a tour of the good product tour group and introduced the development status and future planning of Hailai Lighting. It is understood that Hailai Lighting was incorporated in 2001. In the first 12 years, it was mainly engaged in the production of energy-saving lamps. The products are sold to more than 50 countries in the United States, Canada, and the United Kingdom.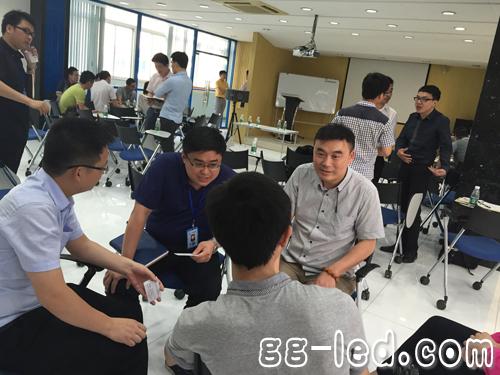 Targeted communication in different fields
"Three years ago, the company entered the LED industry with a turnover of 1 billion in 2014. The estimated revenue in 2015 is 1.3 billion yuan." Xu Liangwen said that Hailai Lighting is still very young and needs to cooperate with more LED brother companies, especially There is a need to increase cooperation in the integration of the supply chain.
It is reported that Hailai Lighting currently has an annual production capacity of 180 million energy-saving lamps and 50 million lamps, 50 acres in Xiamen gate factory, 210 acres in Zhangzhou plant, 3500 employees; products are positioned in the middle and high-end, and strive to become the leading and wide domestic A manufacturer of respected quality energy-efficient lighting products.
Later, the two sides conducted in-depth dialogues and further exchanged ideas on issues such as intelligence and overseas exports. Mingwei Electronics said that it is willing to have a deeper understanding and cooperation with Hailai Lighting; Kegu Power representatives also hope to further exchange in the power supply 3C certification; Accumulation Technology said that it can combine the advantages of both sides to develop and progress together...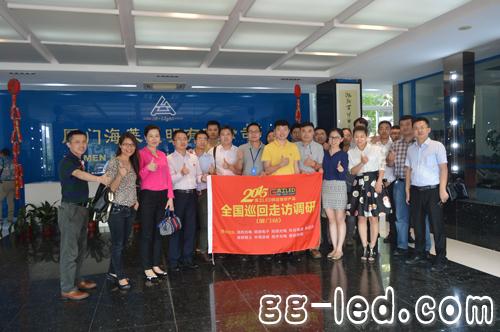 Taking a group photo
In this regard, Xu Liangwen said that the visiting enterprises are welcome to discuss with Hailai Lighting with mature products and solutions, hoping to start the cooperation between them. Finally, under the leadership of Xu Liangwen, the good product tour delegation watched Lin Yang Lighting's product showroom and office area, and the visit ended in a warm and harmonious atmosphere.
The representative of Hongli Optoelectronics stated that "through the field visits by enterprises and the form of face-to-face exchanges, both sides have gained a lot, not only the possibility of cooperation, but also the clear and comprehensive understanding of the LED industry."

Kitchen Appliance,Small Kitchen Appliance Cooker,Counter Top Electric Cooker,Electric Hotplate Cooker
Shaoxing Haoda Electrical Appliance Co.,Ltd , https://www.hotplates.nl