The dispute in the living room has been a long time, LeTV alone dominated April, but also 414 hardware free day, but also 420 new releases, not lively. LeTV as the main battle of smoke has not been exhausted, Storm TV humming in early May, also came a new conference, known as the world's first new VR TV. LeTV has always been holding high the banner of "high cost performance" and will inevitably have a competitive advantage in terms of price advantage. Who knows, this is also the case in the new storm press conference, "Raising the whole industry at a price that cannot be rejected".
Low-cost strategies can indeed influence users' choices to a certain extent, but this is only one of them. The current Internet TV market has not grown as much as it did in the past few years. Only with real corporate strength can we "hold" the consumers whose minds are becoming calmer.
The new products released by LeTV and Storm have 50-inch smart TVs, and LeTV has a super ecology. The storm has a federal ecology. It doesn't feel like it's better to put the two together and it's a bit less.
Xiao Bian lists the core parameters of LeTV 4x50pro and Storm Super TV 250x from the aspects of design, configuration performance, content and price.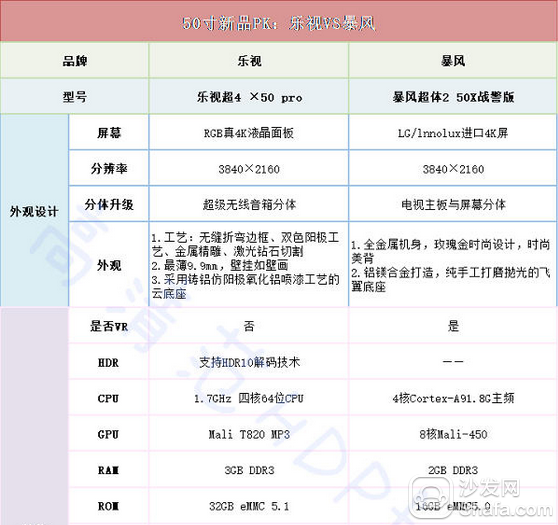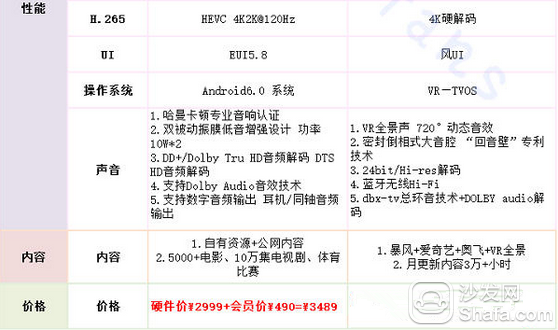 Appearance:
The same is a 4K screen, Stormwind Super body 2 50X Warrior version is configured to import the screen, the user does not know whether the sensory experience will be better. As for splitting, it must be seen clearly that in the end it is separated from television, Xiao Bian thinks that the split form of the storm is more conducive to TV upgrades. The appearance design is good for the benevolent, whether it is the fashion rose gold or the standard black, as long as it can match with the living room, the increase is even better.
Performance:
The LeTV Super 4×50pro is a little less powerful than the Storm Ultra 250x Warrior's version of the chip, but the store has left the storm on the road. The sound and the operating system are different. Here, Xiao Bian has to say about it. VR and HDR. The Storm Superman 2 50X Warrior is a VR TV. We all know that VR virtual reality technology is very popular now and development is not slow, but VR TV is indeed a new word. But how is TV and VR combined? When we revisited the Storm 5.4 conference again, we would smile at each other. Oh, this storm TV's VR TV actually puts the VR video on the TV, which is the TV broadcast of the panoramic video. TV panoramic video playback can also be interpreted as another 3D viewing mode, but it cannot be denied that this is an innovative move and it is inspiring!
As for LeTV's use of HDR technology, Xiaobian had to wonder. HDR and 4K, Quantum Dots, VR, etc. are the most recent concepts in the industry. Compared with the others, HDR seems to be less popular, and many smart TVs have not yet implemented this function. HDR is å•¥, in fact, is to provide more picture quality, high dynamic range images, relative to ordinary images, can provide more dynamic range and image details, can better reflect the visual effects of the real environment, oh!
From this point of view, the storm and LeTV have their own bright spots in performance, regardless of whether they are good or not.
Content:
LeTV 4x50pro has a lot of content in addition to sports competitions. Others are inferior to Storm TV. Storm TV also has a VR panorama resource.
Price:
Honestly, if it is not the Superstorm 2 50X version of the Warrior there is a hardware price of buying price, but also than the music as ultra 4 × 50pro expensive 9 membership fee!
There are good hardware and display effects, of course, with a rich content resources, the combination of software and hardware can play the greatest value of a TV. In terms of content, it is recommended to install a sofa butler - the sofa butler is a third-party app store designed specifically for smart TVs, Android box users, carefully providing television, box users with high-quality television exclusive version of the application, including with live Or on-demand video and audio and video software, various types of recreational competitive video game software and daily office entertainment management system management tools. click to download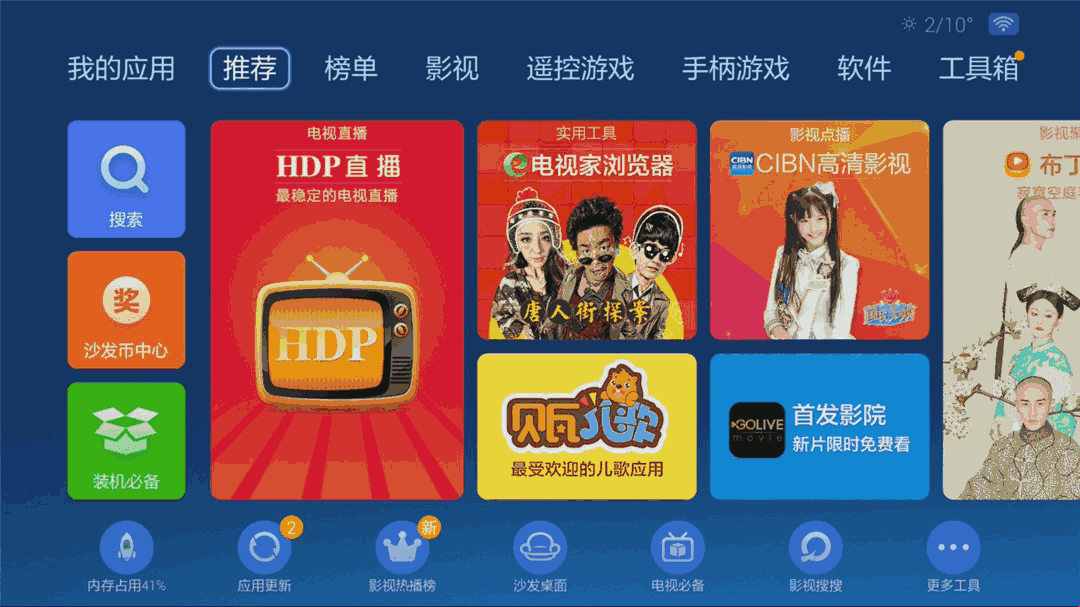 to sum up:
Storm TV late millet LeTV into the Internet TV industry for 3 years, but the speed of catching up is not slowing down. LeTV and Storm TV both move from content to hardware + content. The product's ecological environment is also very similar. Through Xiaobian's hatchback comparison, do you have a choice?
Product description:
304 stainless steel heating element
Automatic shut-off with ready alert
Removable and heat insulation handle for frying basket
Heat resistant material inside enclosure
Prevent slip feet
Intelligent chip control motor speed
With fan guard,more safety
Acrylic operation panel(more luxurious)
English manual, General Cookbook
Special Functions:
1.LCD display
2.Touch control
3.Child Lock(Avoid children touch control panel when the Air Fryer working.)
4.Shortcut menu(A key setting to cook)
Note:
1. Air fries food without any oil
2. BS plug,the price high 0.30USD/PC
3. 110-120V~ air fryer price high 1.00USD/PC
4. 1pc per gift box,2 pcs per master carton
3L Air Fryer,Digital Air Fryer,No Oil Air Cooker,Adjustable Temperature Air Fryer
Ningbo Huayou Intelligent Technology Co. LTD , https://www.homeapplianceshuayou.com