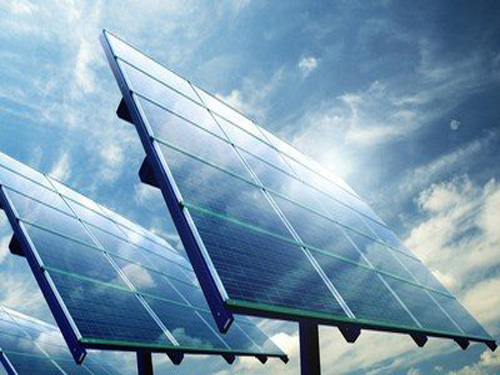 On December 24, the National Energy Administration issued three documents related to photovoltaic construction, specifically the "Notice of the National Energy Administration on Promoting the Construction of Distributed Photovoltaic Power Application Demonstration Zones" and the "General Affairs Division of the National Energy Administration on the development of solar energy. Notice of the "Thirteenth Five-Year Plan" Preparation Work and "Notice of the Comprehensive Division of the National Energy Administration on Doing a Good Job of Photovoltaic Power Generation Projects in 2014".

In the Notice on Promoting the Application of Demonstration Zones for Distributed Photovoltaic Power Generation, the Energy Bureau stated that in addition to the first batch of 18 distributed photovoltaic power generation application demonstration zones that have been announced by the National Energy Administration, 12 other parks, including Jiaxing Photovoltaic High-tech Zone, have been added. , A total of 30 countries in the first batch of infrastructure and other areas to encourage social investment in distributed photovoltaic power generation application demonstration area. The notification requires that the energy authorities in various regions should instruct the demonstration area government to formulate supporting policies and measures to support photovoltaic applications.

In the "Notice of Compiling the 13th Five-Year Plan for Solar Energy Development," the notice pointed out that the solar energy development "13th Five-Year Plan" period is from 2016 to 2020, and the development target is expected to reach 2030. The specific contents include: photovoltaic power generation planning and research, solar thermal power generation planning and research, and solar thermal utilization planning and research.

In the "Doing a Good Job in Photovoltaic Power Generation Project Connections in 2014", the Energy Administration stated that it is necessary to simplify internal management processes and improve work efficiency, and strive to achieve the grid-connected projects before the end of December this year.
Yixing Futao Metal Structural Unit Co. Ltd. is com manded of Jiangsu Futao Group.
It is located in the beach of scenic and rich Taihu Yixing with good transport service.
The company is well equipped with advanced manufacturing facilities.
We own a large-sized numerical control hydraulic pressure folding machine with once folding length 16,000mm and the thickness 2-25mm.
We also equipped with a series of numerical control conveyor systems of flattening, cutting, folding and auto-welding, we could manufacture all kinds of steel poles and steel towers.
Our main products: high & medium mast lighting, road lighting, power poles, sight lamps, courtyard lamps, lawn lamps, traffic signal poles, monitor poles, microwave communication poles, etc. Our manufacturing process has been ISO9001 certified and we were honored with the title of the AAA grade certificate of goodwill"
Presently 95% of our products are far exported to Europe, America, Middle East, and Southeast Asia, and have enjoyed great reputation from our customers,
So we know the demand of different countries and different customers.
We are greatly honored to invite you to visit our factory and cheerfully look forward to cooperating with you.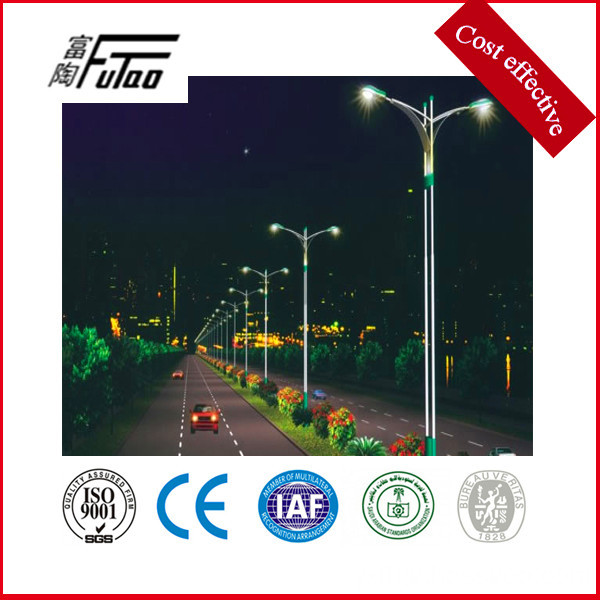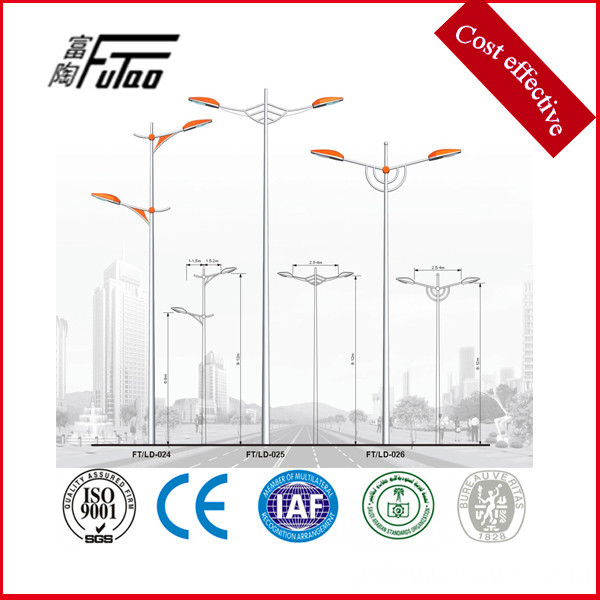 Lighting Pole, Steel Lamp Pole, Street Light Poles, Garden Lamp Post
YIXING FUTAO METAL STRUCTURAL UNIT CO.,LTD( YIXING HONGSHENGYUAN ELECTRIC POWER FACILITIES CO.,LTD.) , https://www.chinasteelpole.com