On April 7, 2016, TCL Spring New Product Launch Conference was held in Shenzhen. As the most important product launch event of the TCL Group in the year, TCL Multimedia, TCL Communication, Home Appliances Group, Smart Home, Internet Application and Service Business Group and other whole industry collectives Debuted with a strong array of products represented by QUHD TV Quantum-dot TV, 2in1 Tablet PC PLUS 10, All-bucket Contamination-free Washing Machine, Zhixiao Air Conditioning, and Lexin Air Conditioning, demonstrating TCL's "Double +" strategic transformation. Innovation results. At the same time, Smart Homes released an important annual result - smart kitchen, and the Internet Business Unit, which was just established last year, also disclosed its strategy and business development for the first time. New products such as air purifiers and sweeping robots that lead the smart and healthy life are also on the same stage.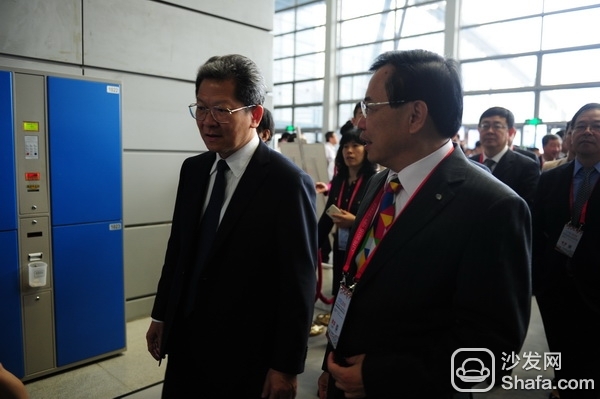 In addition, at this conference, TCL formally disclosed its layout in the world's cutting-edge technology, such as printing and display technology, and took the opportunity to focus on displaying TCL's advantages in display technology and industrial chain, and as a global intelligent product. The pioneering awareness of the industry of manufacturing and Internet application service companies.
Advance layout printing display cutting-edge field, leading the industry front
At the conference site, TCL Multimedia CTO Chen Guanglang first disclosed the layout and progress of TCL in the field of printed display technology. According to Chen Guanglang, as the only company that has completed the vertical integration of the industry chain, TCL has already completed five major parts: quantum dot material synthesis, quantum dot printing devices, printed display technology, G4.5 print display platform, and G8.5 print display platform. With the priority layout and balanced development, the ancestors took the technological edge of the printing display field one step at a time.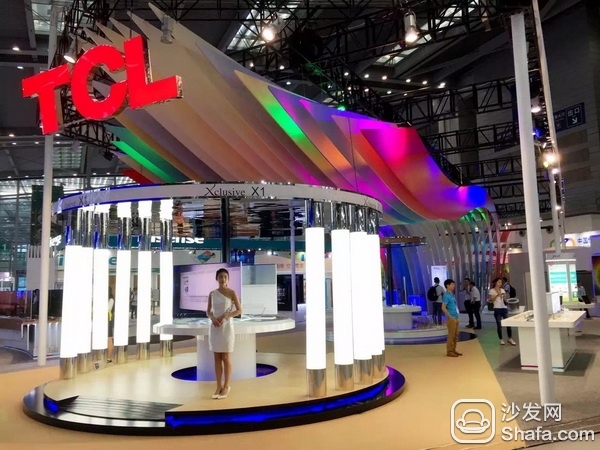 According to statistics, as of 2015, TCL Group applied for a total of 18,813 patents for technology, ranking third among domestic peer companies; its China Star Optoelectronics ranked TOP100 in US patents and ranked second among Chinese companies on the list. The reporter learned from TCL Spring's press conference that the rapid development of TCL's technology patents has benefited from the convergence and development of the top experts in the industry, from the introduction of the "core team of new-type printed OLED materials and technologies" headed by Academician Ren Huahua of the University of Hong Kong. To Chen Guanglang, Pan Junyou and other countries "thousands of experts" joined forces, until the United States University of Florida quantum dot team, South Korea's printing display field experts and other international top team integration, TCL has built a leading display of scientific research strength.
High-end category QUHD TV Quantum TV debut, flagship new product X1 domestic debut
The high-end QUHD TV Quantum Dot TV released at the TCL Spring Conference has become a well-deserved star product and the focus of the audience.
As a new high-end product line launched by TCL, QUHD TV is equipped with a brilliant image quality processing engine, multi-dimensional integrated image quality enhancement technology, and colorful color dots display materials. It transcends OLED in key areas such as color display, and lays the next-generation TV picture quality new. standard. At the same time, QUHD TV is equipped with the industry's top hardware configuration, top audio equipment, and TV+OS intelligent system, bringing the ultimate home entertainment experience and becoming the vane of TV development. The introduction of QUHD TV products represents the level of TCL TV technology has always been at the forefront of the world television industry.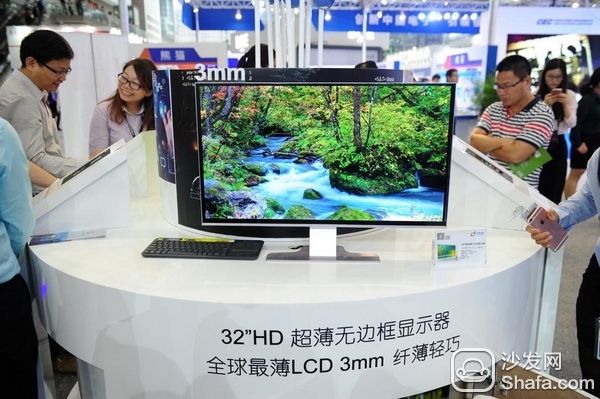 According to Chen Guanglang, TCL's QHD TV Quantum Dot TV has formed a complete product camp. It consists of two major product lines, X and C. Among them, the flagship new X1 product of QUHD TV is at the Consumer Electronics Show (CES) this year. It won the "Global Gold Award for Impact on Technological Innovation of the Year" and was hailed as the biggest bright spot TV product. The conference also means that the X1 is officially released for the first time in the country. As the high-end flagship product that brings together the latest technologies and functions of the TV industry, the X1 demonstrates the QD TV's quantum dot technology leadership, and it also applies the entire ecological HDR (Dolby Vision). , Galactic multi-zone backlight control, black crystal screen, MEMC motion enhancement and other multi-dimensional integrated image quality enhancement technology, at the same time, with Harman Kardon S-class surface acoustics and Nordic modernism design style. It can be said that X1 not only represents a new generation of TV products with the highest level of audio and video quality in the world, but also represents the strength of TCL Group's technological innovation.
This time, TCL also released the C series headed by C2, including the flagship C2-CUDG, sports version C1-CUD, classic version C1-UDGUD and many other models, 9.9mm ultra-thin surface (C2-CUDGC1-CUD ), 9.9mm ultra-thin plane (C1-UDGUD) offers consumers a variety of choices, beautiful image processing engine, MEMC motion enhancement, second-generation C sports, TV + OS 3.0 and other cutting-edge technologies to further enhance consumer use Experience, it is reported that this is the market mainstream product of QUHD TV.
Tablet Plus10 debuts in China for the first time, and TCL Communications fully launches the China market
At the conference, TCL Communications officially released the first-in-a-kind Win10 system tablet PC Plus10 in the country. Leading product design and fashionable appearance have received extensive attention. It is reported that Plus10 is TCL Communication's first 2-in-1 tablet equipped with Windows 10 system. Its innovative 4G LTE keyboard can connect Wi-Fi hotspots for up to 15 devices. The split-type keyboard has good portability. And mobility, can meet a variety of needs such as mobile office and entertainment. In addition, the three-dimensional surround sound experience, more than eight hours of battery life, and a unique desktop-only experience have all contributed to this notebook.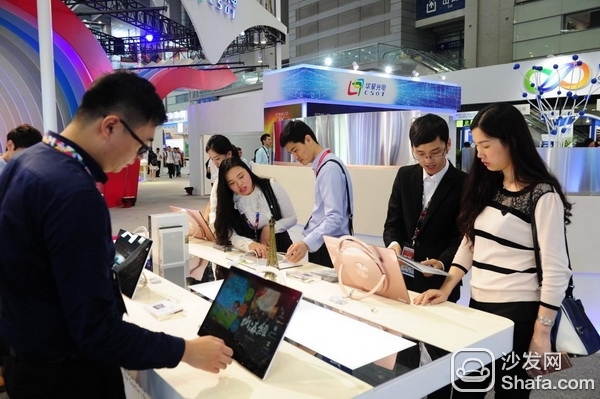 At the conference, TCL Communication COO and President of China Yang Lan also released a strategic plan in China. He said that TCL Communication China will adopt a brand concept that symbolizes the meaning of TCL+V (Victory)—"Tout Comme La Vie "Like life," and will transform all aspects of products, prices, channels, brands, etc., and increase the competitiveness of TCL's communications products in China's market. Relying on the system's international operation capabilities, high-quality manufacturing capabilities, abundant patent reserves, operators and open market structures, increasingly sophisticated Internet applications and service systems, and flat and efficient management and operation teams, we are striving to develop the Chinese market.
The full-seal, contamination-free washing machine reappears to create a new type of laundry-free laundry
The recently released TCL full-barreled anti-fouling washing machine also made its debut at the conference site. As a TCL refrigerator washing machine, it took three years to develop a heavyweight product. The "pollution-free" washing machine is a groundbreaking product. This washing machine was used by the industry. People call it "a milestone in the washing machine industry."
The entire barrel of pollution-free washing machines hit the industry and consumers the most painful point - the problem of sewage laundry, through the application of three innovative technologies, not only to break the technical barriers to the industry, completely solve the sewage laundry problems, but also created a washing machine pollution-free The brand new category. The structure of the full barrel can eliminate dirt residue, and can directly save water more than 30%. The cleanable stainless steel wave plate and the all stainless steel inner tube bottom design are convenient for users to wash and wash themselves, and eliminate health corners in time.
The conference also demonstrated the big-eye crystal 2.0 washing machine won the 2016 German iF International Design Award, using the washing and drying integrated technology to change the industry's high-speed injuries slowly drying the problem.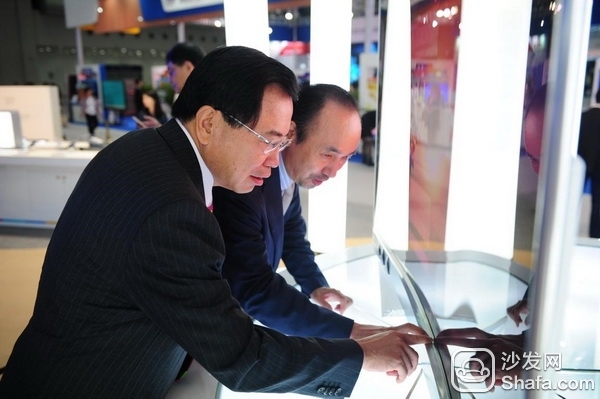 Focus on the refrigerator AAT wind healthy fresh refrigerator, unique AAT negative oxygen ion patented fresh technology, the whole space from the release of negative oxygen ions to improve health, straight out of the wind design 8 word cooling fast and efficient, negative temperature lock Fresh space to meet the user wants to use.
"Smartness, filial piety" and "Enjoy" air conditioning starting to seize the personalized market segment
At the press conference, TCL brought two new air-conditioning products, "Chih-hsiao" and "Enjoy". "Zhixiao" air-conditioning, through the easy-to-use "love key" to achieve a key to set the best environment to avoid air-conditioning disease, plus people go downtime and Braille + luminous keys and other human design, to create a true care for parents The air conditioning.
Another "Enjoy" air-conditioning is actually a "music air-conditioning", air-conditioning can be connected via Bluetooth to achieve real-time playback of multimedia files; real-time understanding of the situation through the phone home, home security care; and intelligent voice recognition, You can lose the remote control and talk to the air conditioner to return to the most natural way of communication.
In addition, TCL smart health electronics has developed rapidly in recent years, with water purifiers, air purifiers, sweeping robots and other current technology products quickly open the market. The conference's net code series of water purifiers, Zhixin series air purifiers, S series sweeping robots and other products were also unveiled. They were highly praised for their cutting-edge technology applications and exquisite manufacturing processes.
Smart Kitchen Creates Open Ecology, Industry Linkage Upgrading and Creating Smart Life
At the conference, TCL demonstrated the important achievement in the field of smart home - smart kitchen. As an important part of the TCL smart home system, TCL Smart Kitchen emphasizes building an open ecosystem, starting with kitchen appliances and smart appliances, and deeply integrating with home services, and integrating internal and external products through unified protocol standards and cloud services. And life value-added service resources, to provide users with cooking, social and entertainment as one of the smart kitchen solutions.
In the TCL smart kitchen, healthy living solutions for water health, air health, and diet health are included. Not only in the application and operation of the TCL industry smart single product such as water purifiers, hoods, access control intercoms, gateways and other products of the effective connection, so that between the kitchen appliances, kitchen appliances and other home life scene form an effective interaction , Effectively enhance the richness of kitchen life. At the same time, it also includes life value-added services such as appliance repair, fresh delivery, housekeeping, etc., as well as personalized customized services such as food purchase and meal guidance, to create a smart life for users. Among these, the aggregation of industrial intelligence products not only further promotes the internal upgrade of TCL Group's internal industries, but also consumers can fully enjoy the high-quality living experience brought by the new mode of buying product delivery services.
In addition, TCL has also launched the core support of the smart home system solution—Intelligent Control Center. It uses Gateway Uki and Zhiqu App as the role of intelligent life stewards to help users manage home smart devices and obtain life services.
The first disclosure of the strategy and business progress of the Internet Business Division, the progress of the TCL service business is significant
According to the newly disclosed TCL Group's 2015 financial report, the total revenue of the Group's service business segment reached 22 billion yuan, a year-on-year increase of 20.4%. This section, which includes the Internet Applications and Services Business Unit, sales and logistics service business groups, and financial holding groups, is gradually becoming an important component of TCL's future growth.
It is reported that since the establishment of the Internet Application and Service Business Division in 2015, TCL has actively set out to build and strengthen an Internet application service operation platform covering mobile Internet, smart TV, and smart home. At present, the TCL Internet Applications and Services Business Unit is actively working on improving the business layout of the Home Internet Business Group, Mobile Internet Business Group, Smart Home Business Group, Cloud Platform Business Group, Online Education Business Group, and Innovation Incubation Business Group. Within three years, it will create a "double 100 million" user asset management platform for home users and mobile users. As of December 31, 2015, the number of active users on the smart TV + TV platform was 11.925 million, and the average number of active users per day reached 4.801 million, an increase of 111.6% year-on-year. The four vertical sub-ecosystems around videos, education, games, and life gradually matured.
It is worth mentioning that the sales and logistics services business group that also belongs to the service section includes Hanlin Hui and Coolfriend Technology (O2O platform). During the reporting period, it also had very good business performance. Among them, Cool Friends Technology can provide online and offline integration programs and related professional operations through the operation of mall.tcl.com. It is understood that the platform is still TCL's new product launch and iron powder member interactive platform, not only all TCL's new products can be purchased on the platform as early as the TCL iron powder members can also enjoy shopping points, exclusive services and other rights and interests.
The TCL Financial Holding Group, another important component of the service business segment, will establish a financial service platform for industrial chain partners and individual users based on the synergies of industrial finance, and will expand the financial business space while supporting industrial development. During the reporting period, TCL Financial Holding Group realized a net profit of RMB 670 million, which together with the Internet Application and Service Business Division and the sales and logistics service business group together constituted an important profitable camp in the service business segment.
As a global smart product manufacturing and internet application service enterprise group, the 2016 TCL Spring Press Conference released its industry involving almost all consumer electronics product categories, demonstrating its innovative strength in fierce market competition and 2016 This year, we have confidence in converse growth. The new industry-wide new products announced this time are the best interpretation of TCL's continued transformation and upgrading in 2016, focusing on improving its own product technology, industrial capabilities, brand and global capabilities, and Internet service capabilities.
This catalogue include 110w,220w,450w,600w quantum board, use samsung LM301B+Epistar 660nm chip, meanwell driver, works well for indoor plant growth. Diy Quantum Board Grow Light the best choose for indoor plant growth, Whether it's hydroponics, plants in soil, you can add a touch of magic to every veg and flower with QB grow lights.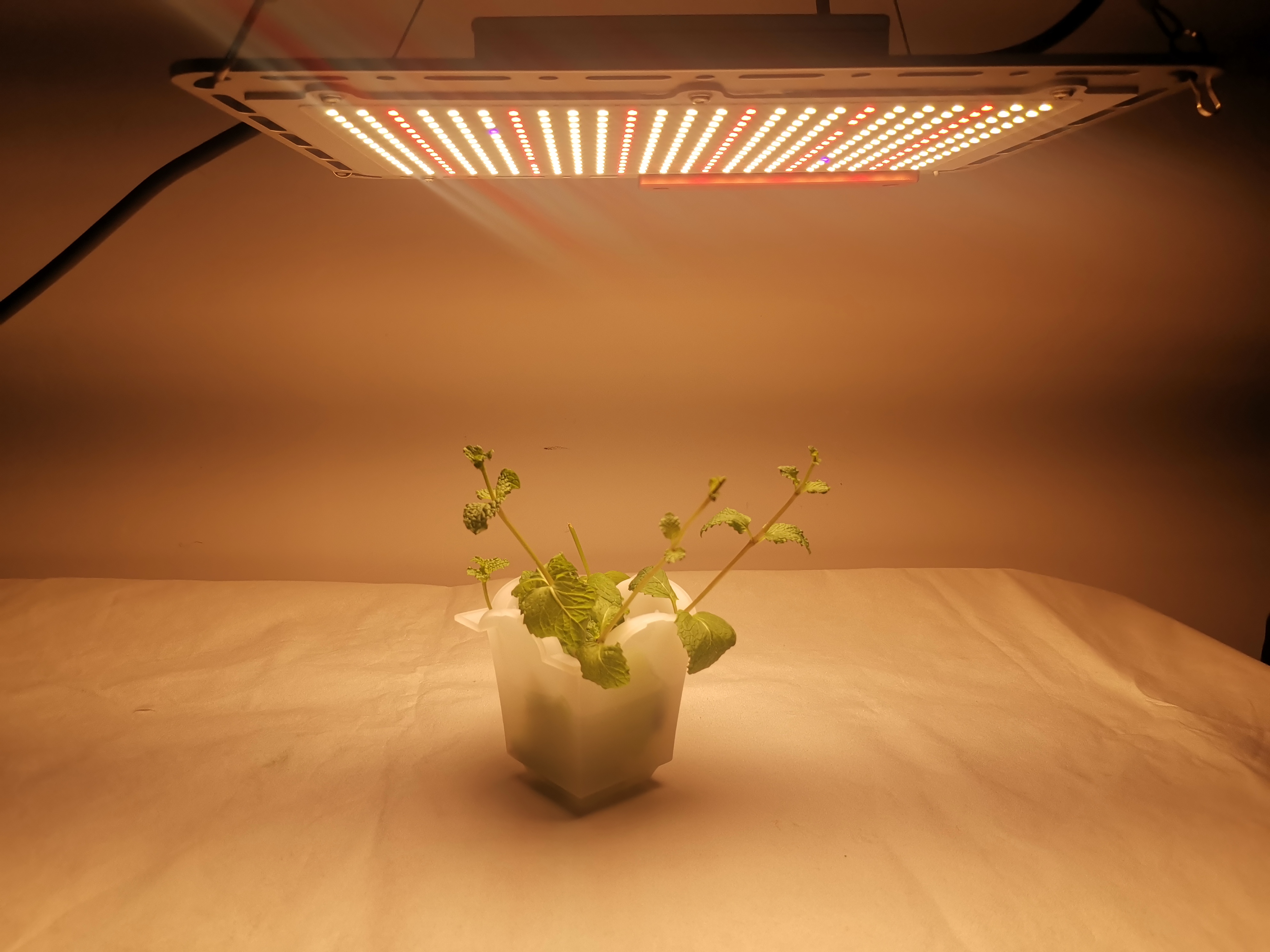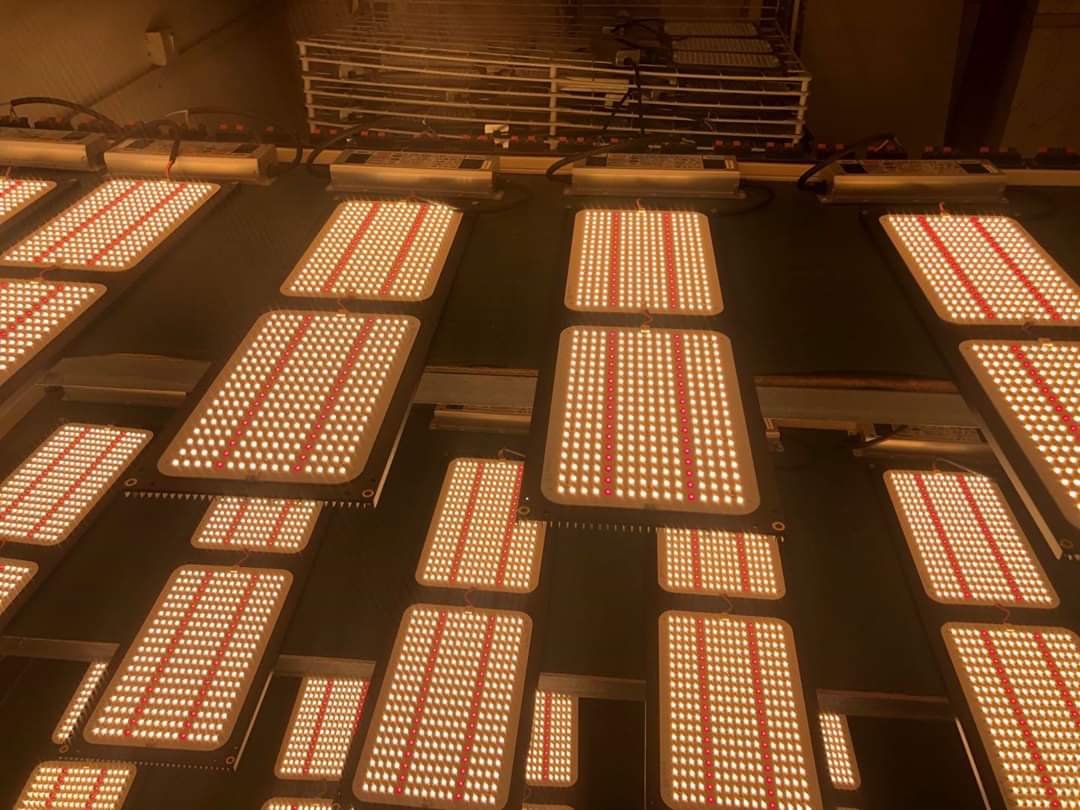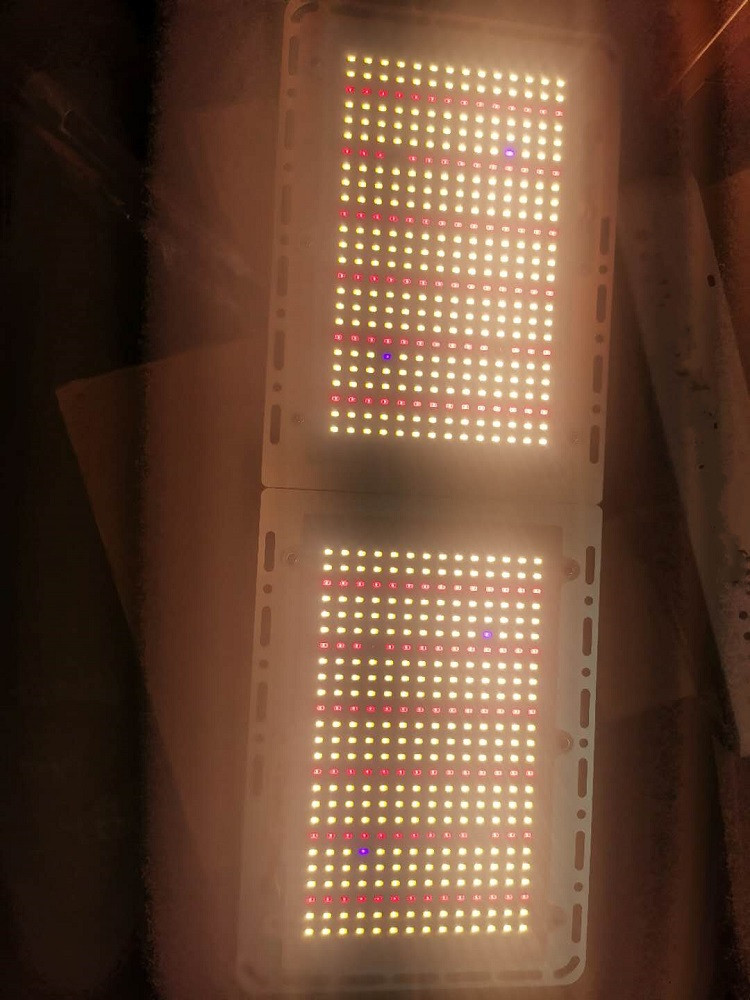 Quantum Board Samsung,Samsung Led Quantum Board,Samsung Quantum Board Led,Quantum Board Vs Cob Grow Light
Shenzhen Wenyi Lighting Technology Co., Ltd , https://www.wycngrow.com