By June 2014, the number of 4G terminals that the Ministry of Industry and Information Technology had entered had exceeded 300 million. The follow-up ratio is still gradually increasing. The prospect of the industry's transition from 3G to 4G is bright. And with the strengthening of smart cities, the explosive growth of 4G and Internet of Things (IoT) will surely bring new opportunities.
4G and Internet of Things (IoT) two typhoons swept swiftly. Under such an opportunity, Marvell and Haipai reached a strategic cooperation, looking for a typhoon to join hands and hope to create a more beautiful! In view of this, at the "Marvell & Shanghai Strategic Cooperation Alliance and 4G and IOT Intelligent Terminal Solution Conference", Marvell, Shanghai, and China Mobile, Huawei and other company executives shared their insights on the 4G and IOT industries and elaborated their views. Explore the market together.
Philip Poulidis, Marvell's global vice president: Breaking the rumors, Marvell will continue to deepen the mobile phone industry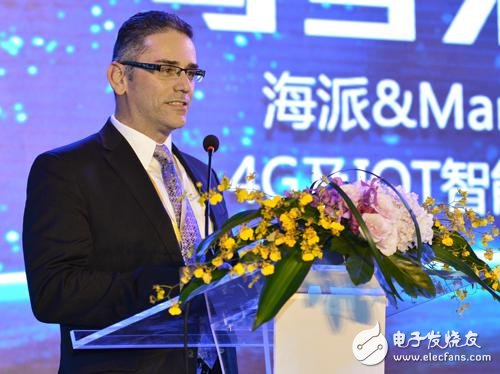 "A lot of rumors are circulating, Marvell will not stick to the mobile phone industry for a long time, and here I and everyone guarantee that we will do the mobile phone business for a long time." Philip Poulidis, Marvell's global vice president, general manager of the mobile and IOT business unit, said at the beginning of the speech. .
Philip said that the growth of mobile phones and tablets will continue. In this regard, Marvell will have a very complete product goal in 2015. In the SoC solution, it will provide a very complete solution from low-end to mid-end and high-end. Philip stressed that in 2015, all Marvell products will support 64-bit.
When it comes to IOT, Marvell also has a strong advantage. As a chip company, Marvell has a very complete solution, from Bluetooth, WiFi to mobile printing, IOT access, corporate and home networks, with very strong solutions.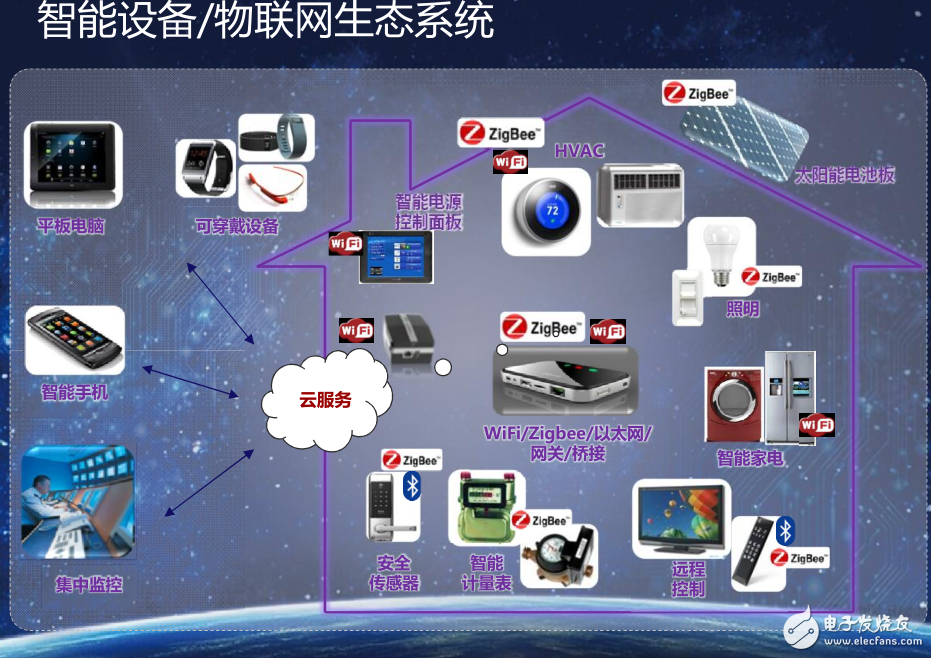 Marvell has introduced single-chip solutions for IOT, such as the MW300 Wi-Fi microcontroller, the MB300 Bluetooth microcontroller and the MZ100ZigBee microcontroller, and will launch higher-end iAP products next year.
Philip pointed out that Marvell's advantage over competitors is that the company has done a lot of work on software and development platforms. The platform for Marvell's development platform in the JAVA environment is very simple for users to use as a mass product. In addition, Marvell can provide a complete system design, which is what everyone calls a turnkey solution.
Ding Bin, Vice President of Marvell Global: Opening IOT and 4G Business, Marvell Rio Tinto China Market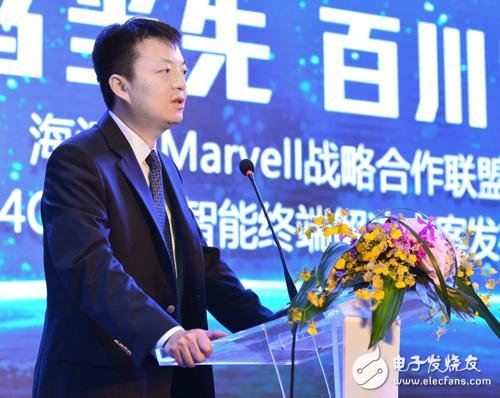 Ding Bin said that Marvell's product line is the most comprehensive of the current semiconductor companies, from IOT, mobile, storage, cloud network infrastructure to printing, and through these five areas to achieve our vision.
In China, Marvell has three core business product layouts, including IOT, cloud network infrastructure and 4G, 3G mobile terminals.
Ding Bin pointed out that as early as December last year, Marvell was the first in the industry to launch a thousand-yuan LTE single-chip solution, which took the thousand-yuan LTE smartphone schedule one year ahead of schedule. To date, Marvell's LTE chip shipments have ranked second in the world, and Marvell's market share in China has reached 30%. In the first seven months of this year, three of the LTE star machines are based on Marvell's solution, and then we will further introduce 64-bit 8-core products.
"For China's world-class mobile phone manufacturers, Marvell will provide them with tailor-made customized chip solutions. In the next few months, we will soon provide Turn-key soluTIon services to customers and partners. ""
In the field of IOT, Marvell provides a lot of technical support, not only to build China's ecological chain, but also to become the core IOT chip supplier of Google and Apple. So far, dozens of smart home products have been developed with domestic first-line home appliance manufacturers, operators and Internet companies, and will be listed in the next six months.
"In the future, we will re-customize smart home products through various combinations of MCU, Bluetooth, WiFi, and zigbee, and open up smart homes for everyone through G.hn, PON and other programs."
In terms of cloud network infrastructure, this is Marvell's traditional business. Marvell has already made several layouts in the past few years, including NPU, etc., and now has a global market share and China's market share. Two.
"In the field of networking, we will adopt a new generation of switch products to help customers achieve product upgrades to cope with the arrival of big data and cloud computing. We also have a good news, in the field of network chips, our entire line of products is the first to upgrade For the 28nm process, we offer a higher performance solution."
Ding Bin stressed that this year is a major year for IOT. We believe that next year will be the first year of a major IoT Internet outbreak after 4G. We believe that with the rapid development of 4G, IOT is bound to merge 4G services. Marvell's advantage is to get the IOT and it open to each other.
Zou Yonghang, Chairman and President of Haipai: Set sail to build a smart city
Zou Yonghang said that based on Marvell's leading chip solutions, strong technical resources and extensive platform solutions, we and Marvell jointly launched 4G, IOT, smart phones, Internet smart wear, for carrier customers, first-line brand manufacturers and social public channel customers. Smart city, smart operation and other products.
More than just 4G LTE, in the IOT field, there will be dozens of smart home solutions for IOT this year.
"We have carried out research and development work on system networks and terminal equipment for the IOT field as early as last year. At the same time, we have various smart systems in smart cities, integration of chip resources, planning and development of base stations, and R&D and manufacturing of smart terminals. I have invested a lot of resources in other areas and have a lot of technical reserves."
Lai Junpeng, general manager of Haipai Communication Technology Co., Ltd., has shared three important product lines based on Marvell platform: one is for Marvell's solution in ODM smart phone, and the other is based on Marvell's solution on PCBA platform. The solution, the third is the IOT product line.
Marvell joins hands with Shanghai to promote the development and integration of the two industries
The strategic cooperation between Marvell and Shanghai has inevitably brought positive leadership and promotion to the development and integration of these two industries. Tang Jianfeng, deputy general manager of China Mobile Terminal Corporation, said that as of July, China Mobile has established more than 480,000 base stations and more than 480 mobile phones in China Mobile. We believe that many TD LTE mobile phones will sell more than 10 million units in the future. In this regard, China Mobile will adhere to the following six strategies to further promote the popularization of 4G:
1. We must continue to promote the diversification of 4G and actively guide the terminal to popularize at low prices.
2. Develop more terminal products, let the terminal support more modes, realize one machine at hand, and roam globally.
3. Pay more attention to the quality of the terminal.
4. Accelerate innovation and accelerate the research and development of various 4G services.
5. Continuously enhance the user experience, strengthen security management, and enhance the competitiveness of TD LTE products.
6. Promote the development of diversified industry terminals and industry applications.
In the field of Internet of Things, Gao Ziguang, director of research and development at Beijing Xiaomi Technology Co., Ltd., said, "I was still talking to an employee yesterday. Today, you said that I am doing smart home, others will have a little ridicule, because it is true. Smart?"
"It reflects a point at the core. We only think of intelligence when we make products. We think of adding chips to make it networked, but we don't consider which point can help users to bring convenience. We first solved it. The bracelet is not just a question of the bracelet, let people get used to it, and then consider deep-seated problems, such as battery life, waterproof, etc., first solve the function of the breakthrough point, and then consider the technology."
Home Window C leaning Robot
Home Window Cleaning Robot is usually used for cleaning ash, water stains, oil stain on both side of window. Home Window Robot need to connect power to use through by remote control. Window Robot Home Cleaning can reduces the difficulty and danger of window cleaning in tall buildings but more efficient with Two models (dry cleaning and wet cleaning). Window Cleaning Robot Amazon sale very popular,welcome to place order.
Outdoor Window Cleaning Robot help us clean outside window glass,its dangerous, Window Cleaner Robot For Sale ,welcome to send us enquiry.

Advantage of Robot Window Cleaner :
Window robot cleaning with three types for cleaning route.
Glass robot has folding handle to achieve slim body.
Voice broadcast to remind you.
Super suction is more suitable for Building Window Cleaning Robot.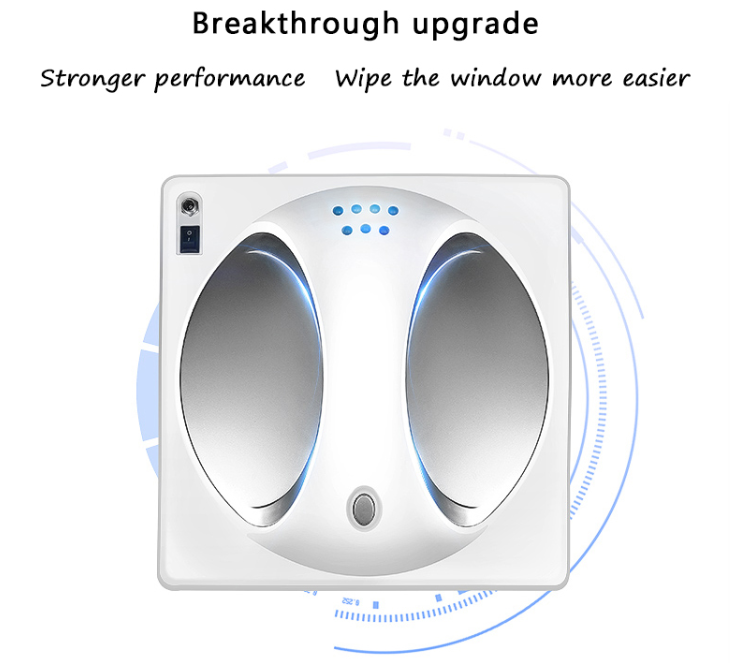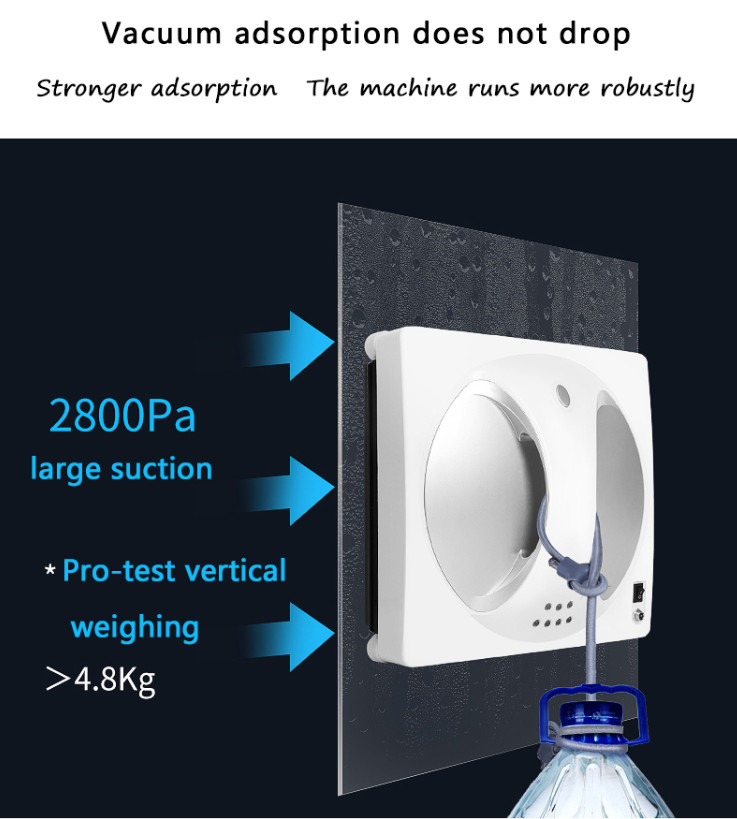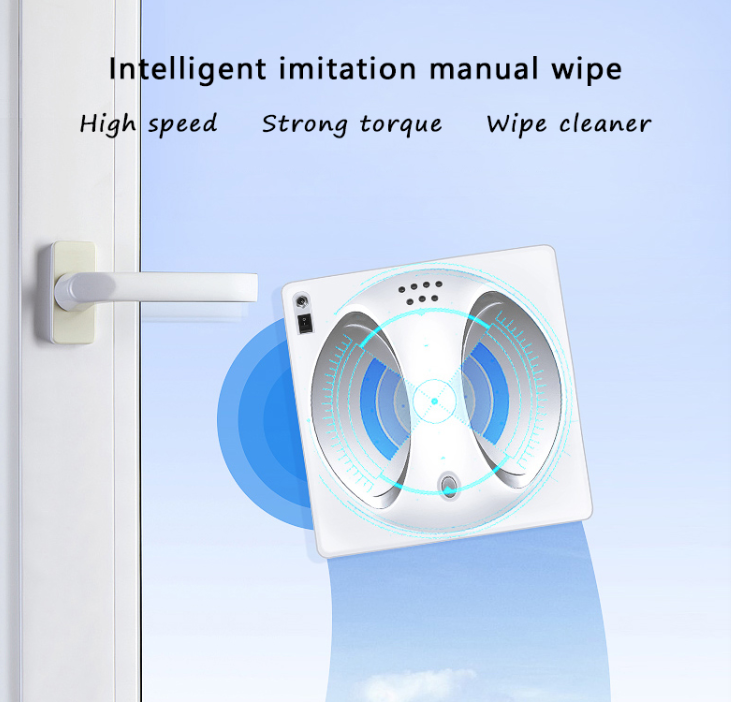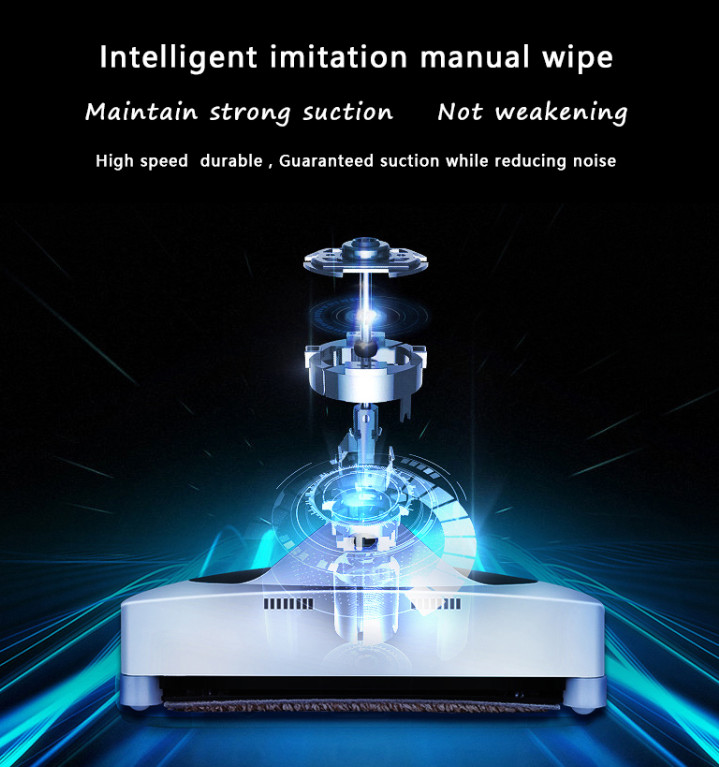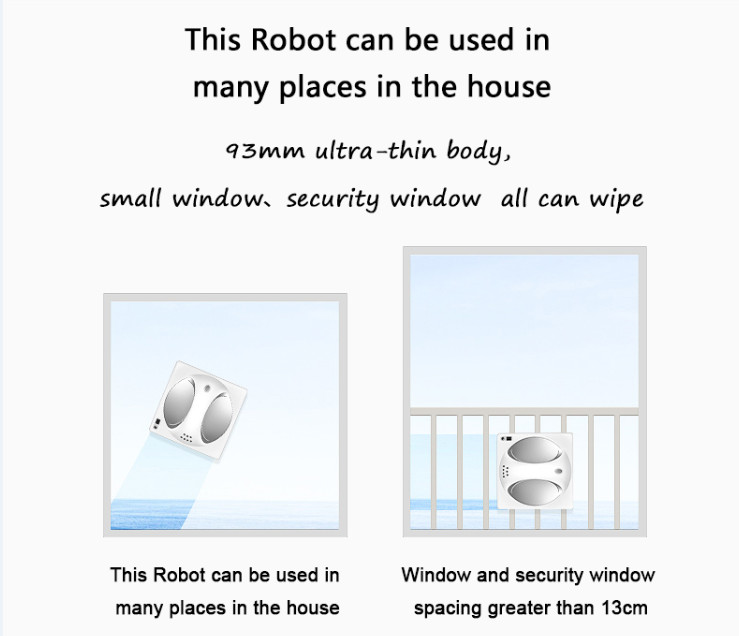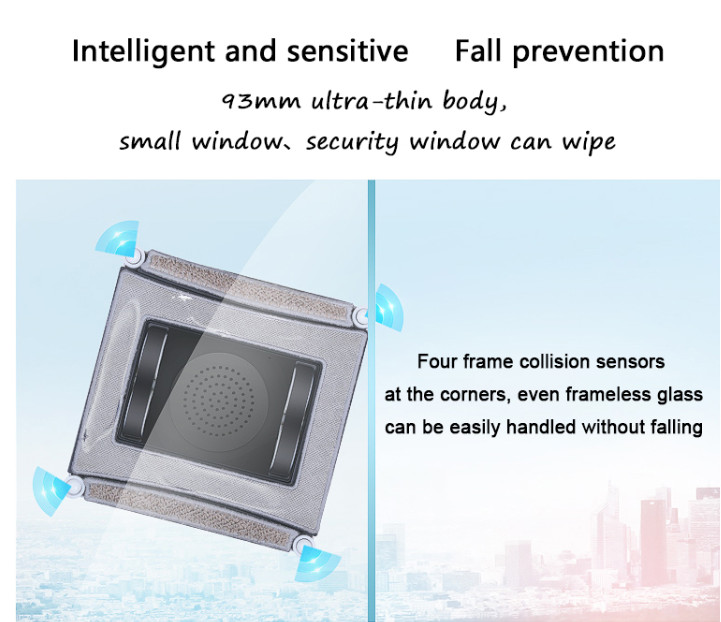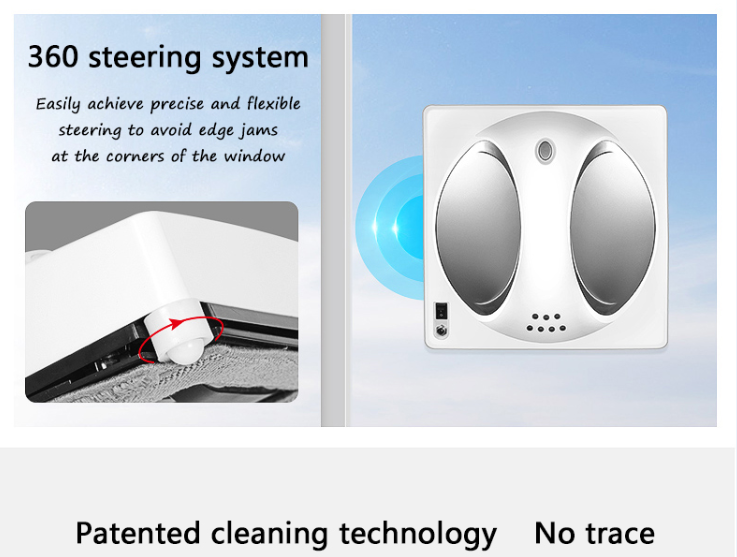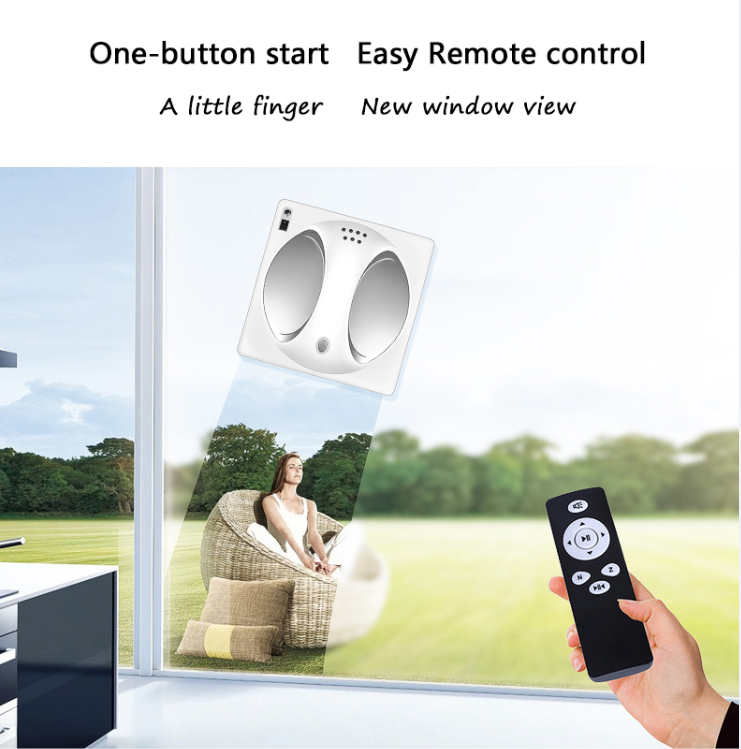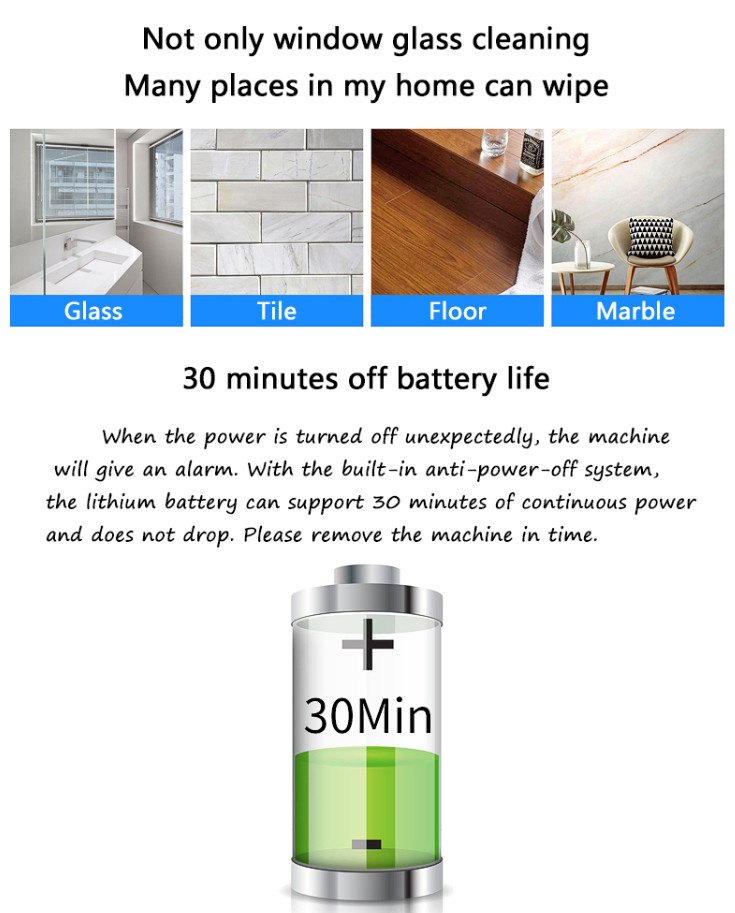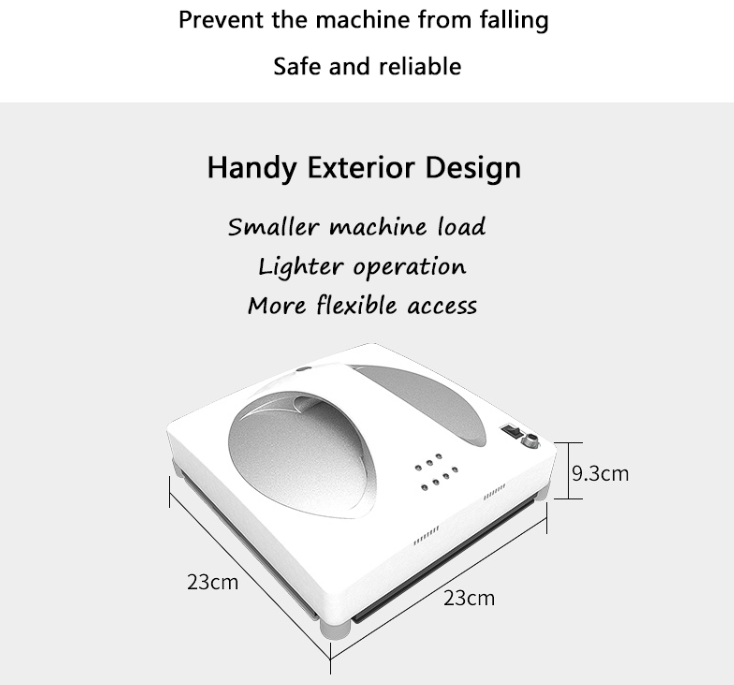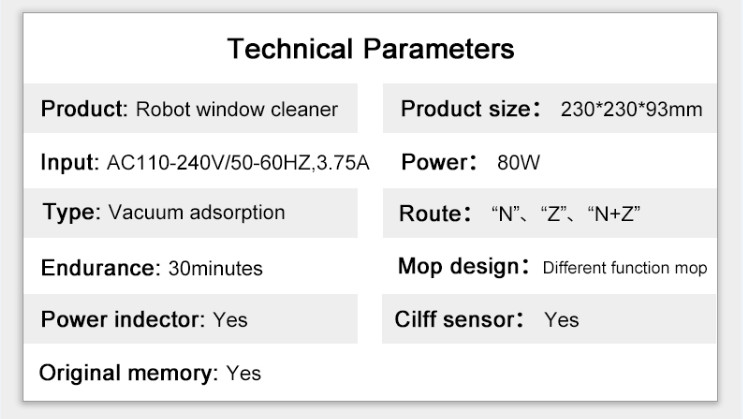 FAQ:
1.Can I place an order online?
Yes,please order from our online store aliexpress or amazon
2.How can I get some samples promptly?
Yes,we have stock
3.How about the payment terms?
T/T
Home Window Cleaning Robot
Home Window Cleaning Robot,Window Galss Cleaning Robot,Home Window Robot,Window Robot Home Cleaning, Window Cleaning Robot Amazon,Outdoor Window Cleaning Robot
Zhengzhou Bangmi Smart Technology Co., Ltd. , https://www.cleanwindow-robot.com