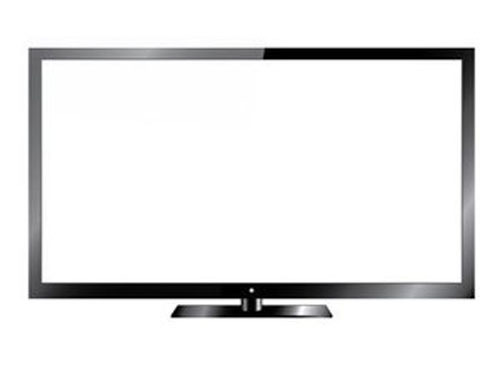 Active matrix organic light-emitting diode panel (AMOLED) is called the next-generation display technology, AMOLED display in the "outdoor visual", "wide temperature operation", "energy saving," "realistic quality" Compared with the traditional LCD, there are obvious advantages, especially in outdoor applications, AMOLED displays have obvious advantages, and have good scalability. Compared with the TFT-LCD technology, the AMOLED has a simple structure and does not require complicated components such as a backlight, a diffusion plate, an alignment film, and spacers. Meanwhile, the organic light emitting layer has a mechanical property closer to that of a flexible substrate, and is therefore more suitable for producing a bendable roll. Flexible display. AMOLED's ultra-thin, flexible, and other characteristics have a wider application space for the next generation of wearable applications! In the recent new product launching conference held in Shenzhen, the organizer Hehui Optoelectronics not only brought wonderful sharing of advantages of AMOLED products to outdoor guests, but also launched two new products, namely 5.6-inch FHD AMOLED display, and The 1.63-inch AMOLED display for wearable applications fills the gap in the domestic AMOLED-related subdivided areas, which has greatly promoted the AMOLED industrialization process.

The promotion conference discussed the advantages and features of AMOLED displays in outdoor applications from the perspectives of panel manufacturers, third-party assessment agencies, and end users. First of all, Mr. Xie Huan-Xing, Sales Director of Hefei Solar South China, elaborated the advantages of AMOLED display in outdoor applications from the aspects of wide color gamut, high contrast, wide temperature operation, outdoor visual, energy saving and power saving. Then the i-Centric evaluation studio detailed the process and results of the media evaluation. This evaluation uses a consumer perspective model for LCD vs outdoor applications. AMOLED conducted an actual comparison; in the end, Mr. Fang, a registered outdoor instructor and outdoor equipment expert from the National Mountaineering Association of China, delivered a wonderful speech titled "Outdoor Sports Intelligent Terminal Application Model and Product Demand", aiming at the market status and products of outdoor application intelligent terminal products. Demand was elaborated.

The organizer then invited two heavyweight guests from mobile terminals and wearable manufacturers to deliver excellent speeches on the current market selling point and future development trend of AMOLED displays. At the end of the event, Harmonic launched two new products: 5.6-inch FHD AMOLED and 1.63-inch wearable applications. 5.6-inch FHD AMOLED positioning 4G flagship mobile phone with a resolution of 1080 x 1920 and a pixel density of 394ppi. This product has the advantages of ultra-thin, full HD, fine picture quality, dynamic high contrast, ultra-low power consumption, healthy eye protection, outdoor visual, etc. It is expected that samples will be available in September 2014 and volume production will be realized in February 2015; Another 1.63-inch wearable application, with a Real320RGB x 320,277ppi pixel and Panel size of 31.28x34.78mm, added a leading display design choice for the hot, wearable market.

Hefei Photoelectric was established in October 2012, and now the AMOLED display developed independently by the company will be fully mass-produced. It takes less than two years to create an industry record with a dedicated spirit. Hefei Photovoltaics became the first AMOLED display professional company to enter mass production in China, and has set a world-leading record in terms of speed in the phases of construction, lighting, and mass production. With the rapid development of market demand for large-screen and high-end smart phones, AMOLED panels will usher in high-speed growth in production capacity and application, and Huihui Optoelectronics will also contribute more to the localization of AMOLEDs.

Shanghai Hehui Photoelectric Co., Ltd. was established in October 2012. It is a high-tech company focusing on the mass production of small and medium sized AMOLED displays and the development of next-generation display technologies. The company's first phase project broke ground in November 2012. Upon completion, it will become China's first, the most complete and most technologically advanced 4.5th generation low temperature polysilicon (LTPS) AMOLED production line, the first in the AMOLED mass production process breakthrough. At the same time, the company will also focus on the development of next-generation display technologies such as flexible displays, and will drive the development of upstream materials and equipment suppliers in related fields, laying a solid foundation for the sustainable development of the project.
Changzhou Sherry International Trading Co., Ltd. , https://www.sherry-motor.com