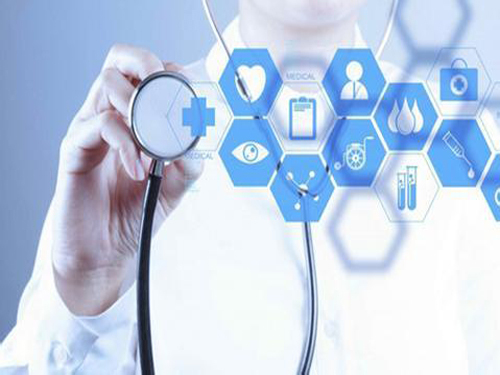 Through the combination of information technology and medical technology, telemedicine can provide a brand-new medical service that improves the efficiency of primary screening, reduces medical costs, and improves health care needs. Yesterday, the first China (Tianjin) International Telemedicine Technology Exhibition was opened at the Binhai International Convention and Exhibition Center. While the industry is unanimously optimistic about telemedicine, it also "seeks" the prospects for the development of the industry.

Telemedicine makes it easier to see a doctor

Snoring is also called sleep apnea syndrome. Nocturnal snoring is accompanied by a decrease in oxygen saturation, which can easily induce hypertension, stroke, and myocardial infarction. Under normal circumstances, if the patient goes to the hospital to check blood oxygen, not only must he make an appointment several days in advance, but also make various preparations. Orange Italian Family Technology Co., Ltd., which is located in Jinjing Internet Startup Coffee, saw this business opportunity. In March this year, it released the first medical grade wearable device in China – a snoring monitor. "This watch can record oxygen saturation data in 24 hours and upload it to the cloud in real time. Patients can view the report from the mobile phone APP, and can also get the health guidance of the back-end experts." said Zhang Dan, CEO of Orange Italian family.

Not only various mobile medical companies, Internet companies and hospitals have begun to deploy mobile information technology. The Shanghai First Maternal and Child Health Hospital officially launched the WeChat full-process visit this month. Based on WeChat's "Smart Medical" solution, patients can realize real-time settlement of hospital payment and medical insurance through WeChat, appointment, registration, and electronic report. Billing inquiries can be completed at any time using WeChat, which greatly simplifies the visit process and saves visits. According to Feng Xue, president of the Tianjin International Telemedicine Technology Association, a large number of data samples can be collected in the telemedicine system, which can be directly used by hospitals, schools, government departments, etc. after being analyzed and uploaded to the database. This will be an innovation for the entire industry.

The reporter learned at the show that Tianjin, especially Binhai New Area, has matured conditions and industrial foundation in telemedicine. "The related industries such as electronics, machinery and equipment, chemicals, etc. are well-developed, high-tech talent is highly concentrated, medical experiment evaluation ability is strong, investment environment and financial support policies are superior, etc." Wang Weiguo, deputy director of the Organizing Committee, pointed out that the introduction of foreign advanced Remote medical resources to support the city's industries can form a series of industrial chains.

Industry "just needed" should be "landed"

According to incomplete statistics, there are currently more than 2,000 mobile medical apps. In 58 cities, reporters saw more than 50 wearable devices with health monitoring functions being sold. "Now some of the core points of wearable devices are still focused on monitoring the user's health indicators, only acting as a health steward's role." Zhang Dan believes that early warning and provide early solutions for users, only medical-grade wearable Equipment can do it. This is just what the industry is currently looking for in the most promising market.

In the eyes of the participants, the real realization of the "private doctor" model can not only stay in the "long-distance", and the seamless cooperation with the community hospital, open the "asymmetry of demand" between users and doctors is a win-win model. Zhang Dan revealed that at present, the company has joined hands with the city's top-three hospitals to create a community hospital screening center, and the country's first wearable telemedicine model has thus "landed". "Every user of telemedicine is a terminal that can bring a fixed 'screening' population to community hospitals, which is also the trend of future industry development." Industry sources said.
We focus on LED area, is a high-tech lighting enterprise deal in develop, produce and sales.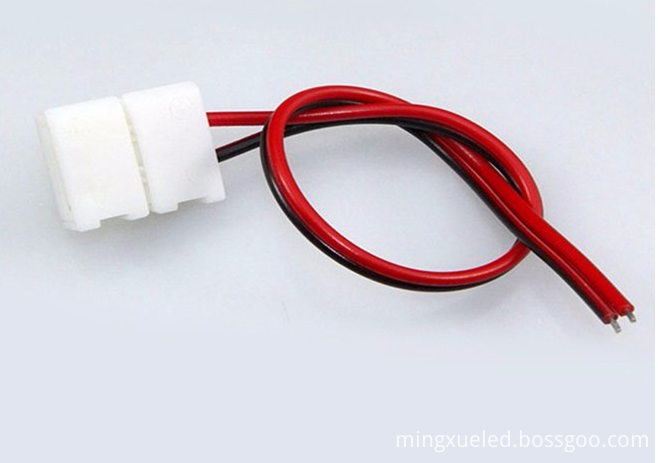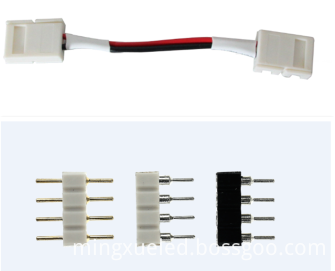 LED Strip Connector Owns DIP LED, SMD LED professional production lines and LED lighting products lines, the produce volume per month for DIP LED,SMD LED is 50 million pieces, for LED flexible strip light is 500 thousands meters, for LED flexible strip light for car is about 200 thousands pairs, for LED tube light is 50 thousands pieces, for LED Spotlights are 200 thousands pieces, for LED ceiling light are 50 thousands pieces.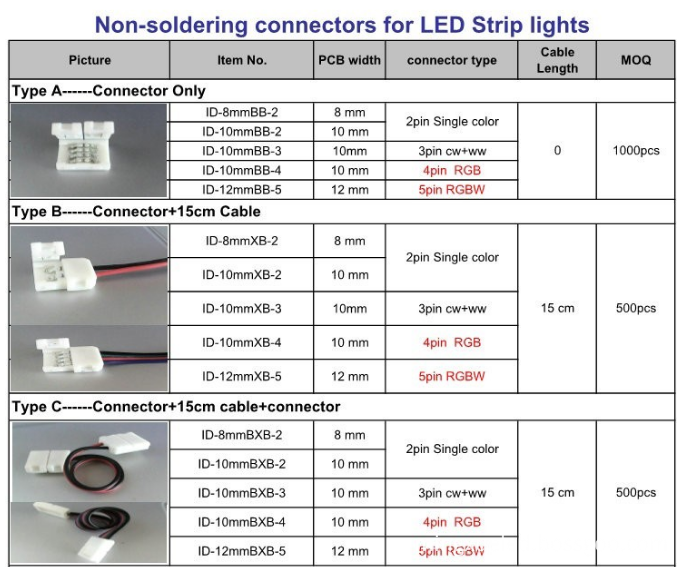 Mingxue Optoelectronics Co.,Ltd. has apply the I S O 9 0 0 1: 2 0 0 8 international quality management system certificate, we apply the CE, RoHS and SAA certificate for our led lighting product as well as LED Strip Connector.
Our R & D team can handle highly customized designs and offer OEM and ODM services.
We hope to set up a long-term partnership with you through our high quality products and our Sincere Service!
Led Strip Connector,8Mm Strip Connector,10Mm Strip Connector,Flexible Connector For Electrical Strip