[Pandora Central Control System Encyclopedia Series] Long time no see, kiss you? I have missed a few days, and people are very missing. In this issue, Pandora's Central Control Encyclopedia brings you Pandora-S to talk with the "core". Don't wait, start today's encyclopedia tour!

What kind of products can satisfy users? The answer for ITAV people is that products that satisfy users are "user-centric, centered on user needs and experiences". For ten years, ITAV people have always adhered to this concept for product R&D and design. The powerful Pandora central control system was born under the guidance of this concept. The Pandora-S is the world's first central control system with the dual-core control system, the fastest and most efficient.
At present, mainstream control products on the market usually use 667MHZ CPU as the processing core. However, with the advancement of technology and the development of intelligent control market, single-core CPU can no longer meet the further demand of users for intelligent control personalized and efficient.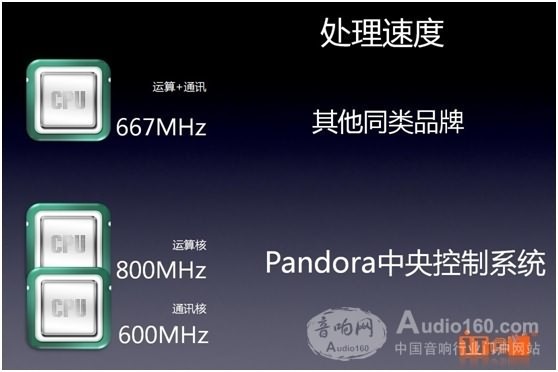 Pandora-S speaks with "core" and uses 1.4GHz CPU as the processing core, which makes Pandora-S processing speed much faster than other mainstream control products on the market. Users can easily obtain extremely fast processing speed and high processing efficiency. .
Pandora-S uses "core" to talk, innovative dual-core system, using two CPUs to simultaneously process computing data and communication data, Pandora-S 1.4GHz processing values ​​are divided into 800MHz computing core and 600MHz communication core, which and other brands Compared with single-lane and dual-lane on high-speed, other brands are like single lanes, which can only pass by car by car, while Pandora system is two-lane pair information. Parallel processing has advantages over other brands in terms of operational capabilities.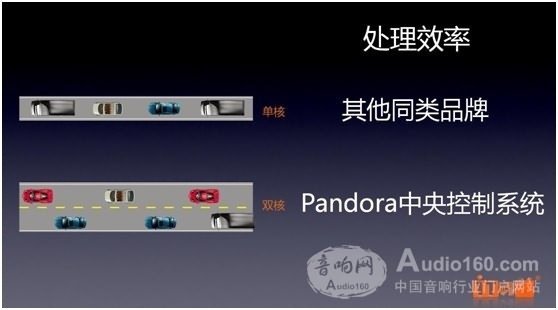 Pandora-S uses "core" to speak, user-centered, centered on user needs and experience, and customer satisfaction is also inevitable. The next Pandora Control Encyclopedia will introduce Pandora-S high flexibility language programming method, please attention! ! !

Ita International Contact Information
Free service hotline
Official website:
Freestanding Gas Cookers

Enjoy the control and convenience of gas cooking with Freestanding Gas Cookers, featuring four gas burners and 4 brass burner cap to help you create delicious meals for your family and friends.

Key Features
Fuelled by natural gas, Freestanding Cooker is economical and delivers delicious results, letting you enjoy tender, moist roasts with lower running costs.
The spacious cooktop features a triple ring burner for fast, efficient heating, and flame failure protection to cut off the gas flow if the flame is extinguished.
The gas oven offers a range of cooking functions, including electric grill, static gas, and fan assisted gas for even heat distribution.
Crafted with low porosity titanium enamel and a removable glass door, the Cooker is easy to clean.
With a 10 AMP plug already fitted to the Cooker, installation to a standard power outlet is simple and easy.

Black color body
Glass top
Stainless Working Top
4 Gas Burners with 4 brass burner cap
(1 large 2 medium 1 small)
Manual Ignition
Enamel Grill
Knobs with Base
Double Glass Oven Door (mirror)
Downside Oven Burner
1 Pcs Oven Grill
Aluminum Handle
Duck feet
Oven Size:60L
Product Size:50X50X81cm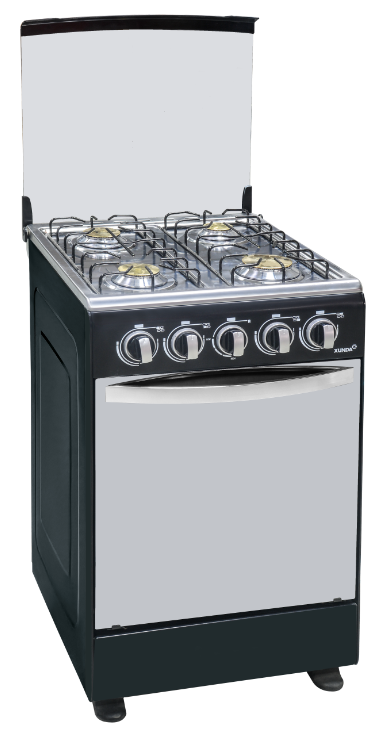 Freestanding Gas Cookers
Freestanding Gas Cookers,Free Standing Electric Combination Cooker Oven,Large Volume Oven Cooker,Six Burners Glass Cover Cooker
xunda science&technology group co.ltd , https://www.gasstove.be